The Nifty clings on to 11300!
Nifty ended 21 points up at 11355.05 almost exactly where it opened after a highly volatile day!
Nifty took support at downsloping trendline from all-time highs and has traced out a Dragonfly Doji pattern at crucial support.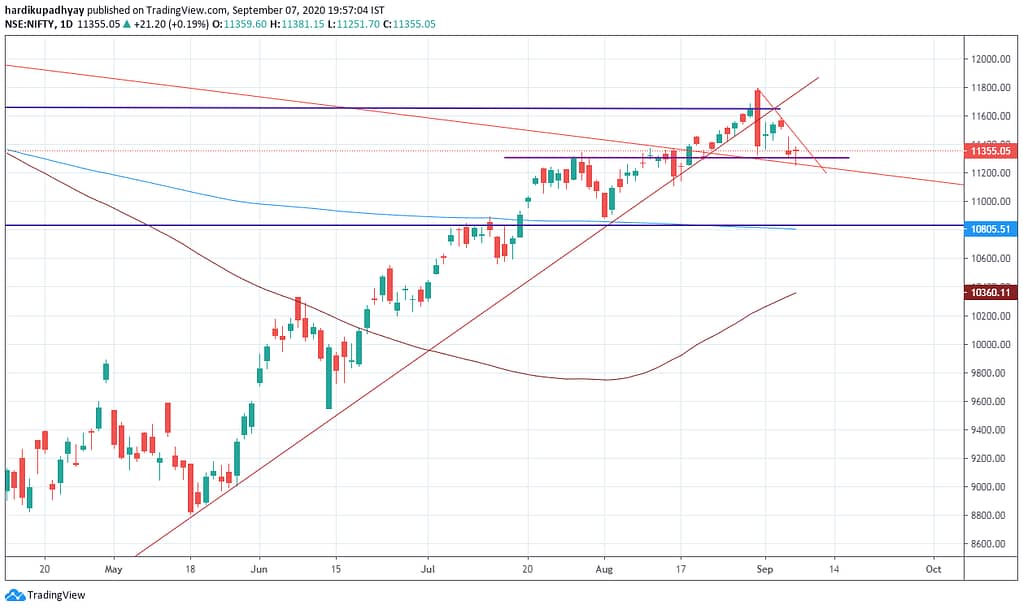 But there's nothing to be excited about!
Nifty faces significant resistance between 11452 to 11507 where there's an unfilled gap. Any rally within these levels will be sold into! If the Nifty is unable to fill the gap, it is all the more negative!
I believe Nifty will eventually fall down up to 10800-10882 zone and Nifty Bank up to around 22300.
Nothing changes for the markets and the outlook remains negative!
Here's the watchlist of most oversold/overbought stocks based on my Swing Trading System. You can choose to enter an intraday rally or correction of 2-3%.

I had a short position in Idea which declined almost 8% from my selling price of 13.25. A typical case of Buy the Rumor, Sell the news! Vodafone Idea or VI still remains overbought as per my system.
I also have an open position in Axis Bank at 465.4 which has triggered the exit signal and I'll be looking to sell at open tomorrow.
Have a profitable day ahead!
*** This is not an investment advice and only for information and educational purposes.