It was a week of consolidation for the markets!
Nifty went down up to 10882 at the start of the week, recovered smartly during the week and the past two days were consolidation after the RBI policy announcement.
On a weekly basis, Nifty has defended its 100 Week MA placed close to 11030.
On the daily charts, the Nifty has traced out and inside bar with the narrowest daily range in the last 13 days on Friday following a Doji the previous day.
The markets can not remain in an indecisive or equilibrium state for long.
What this means is we are going to see a large movement in the markets during the week, possibly to the upside if Nifty Bank supports.
Nifty Bank has printed a bullish hammer candlestick pattern on the weekly chart. On Daily Charts, Nifty Bank has also traced out an inside bar with the narrowest range in the last 13 days. So we can expect a big movement during the week, most likely to the upside.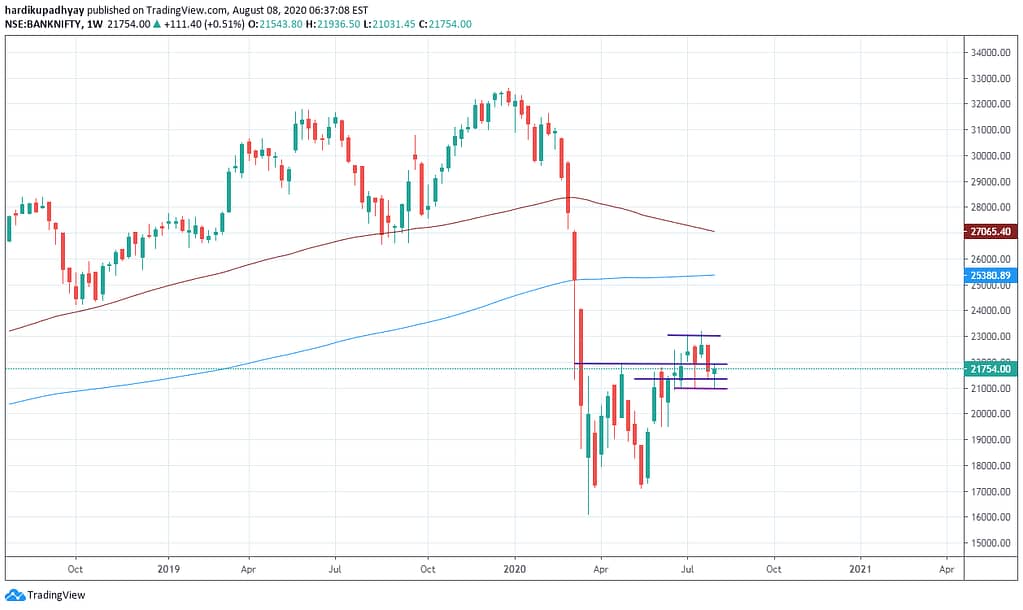 So long as the Nifty is above 10850, and Nifty Bank above 21000, the line of least resistance remains up!
We had one open position in Bandhan Bank as per my Swing Trading Model which rose more than 2.5% on Friday. We now have no open positions.
Here's the list of most oversold/ overbought stocks based on my Swing Trading Model. You can choose to enter at 2-3% intraday correction or rally.
Don't forget to check out the real time performance of the strategies!
Have a profitable day ahead!
*** This is not an investment advice and only for information and educational purposes.