A week that was!
Market participants missed a heartbeat when Nifty at the start of the week declined by 4.5% intraday and almost recovered all the losses by the end of the week to close at 13749.25 or 0.08% down.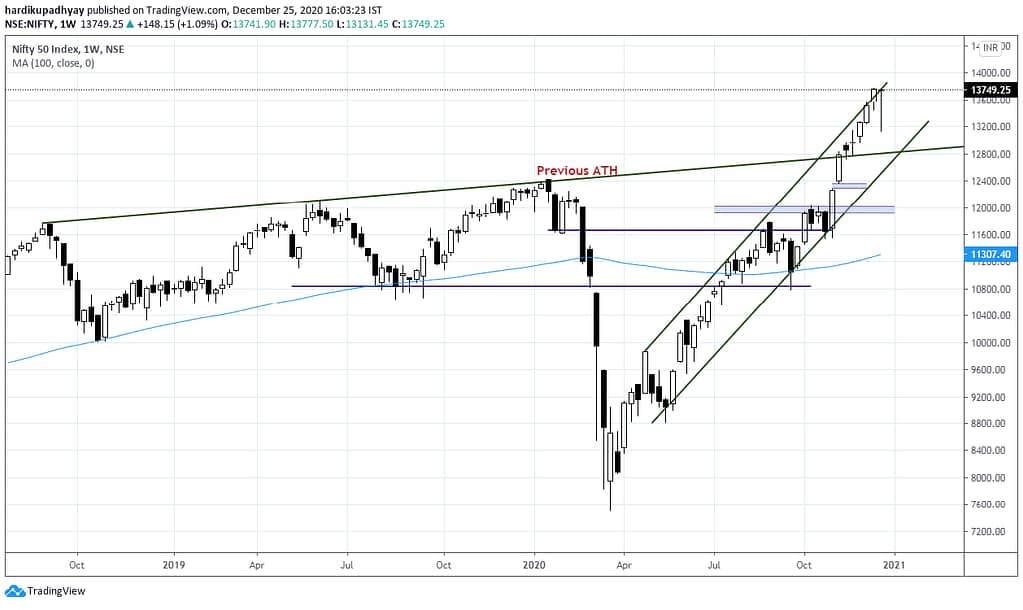 Nifty is trading at the upper range of the channel and has created a long legged Doji at the top which calls for consolidation or correction!
But for now enjoy the 'Santa Claus' Rally!
My Hybrid Model Portfolio also took a nosedive on Monday but also recovered smartly.
Here's the real-time snapshot of the actual 10 stock model portfolio established based on the DYR Hybrid Strategy. The Hybrid Strategy is the combination of Dual Momentum Monthly Rotational Strategy and Mean Reversion Long/Short strategies applied together.
The portfolio equity at the end of the week stands at 18,62,273.96, up around 35% since 30/06/2020 on the starting capital of Rs. 13,80,000.
Let's see where we close the year 2020.
Merry Christmas to all my readers and have a great weekend!