The consolidation continues!
Nifty is unable to decisively break above 11300 levels. After printing out a few Dojis and narrow ranges, Nifty has still not been able to find the direction.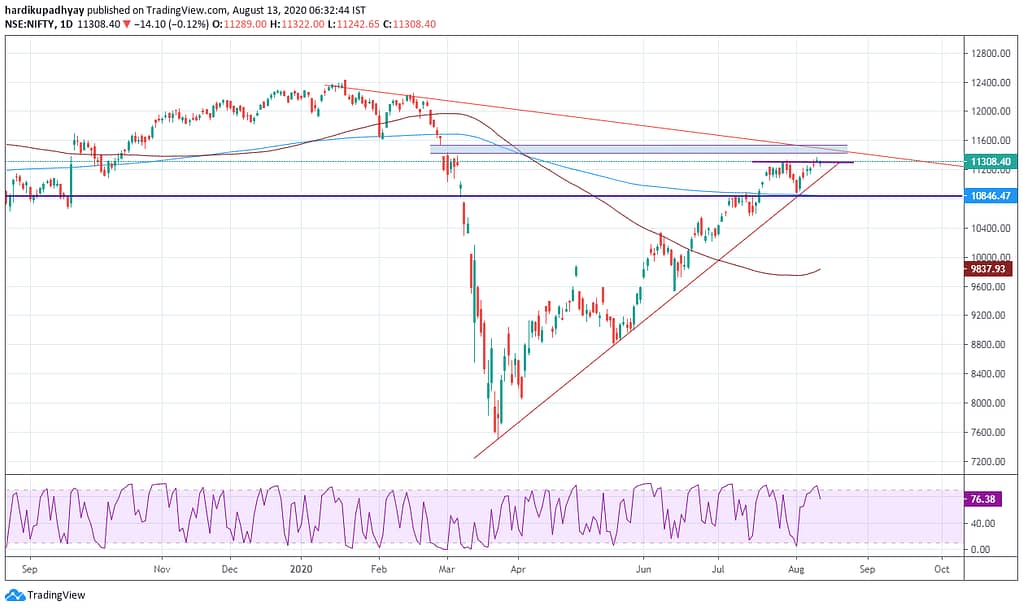 Nifty has established a broad range of 11300-10850. Break on either side will determine the future trend. Break above 11300 will open doors to 11433-11536 where there is a previously unfilled gap.
On the downside, a break below 10850 will be highly negative and will break the ongoing trend.
Yesterday, HCL Tech was the top gainer while Pharma stocks saw some profit booking. Our Momentum portfolio is holding 35% weight in Pharma stocks followed by 15% in the IT stocks. I am holding HCL Tech in my momentum portfolio.
Yesterday, the US and European markets were up on the hopes of a stimulus package announcement. The Asian markets are also showing positive opening including the SGX Nifty.
As long as Nifty remains above 10850, the bullish trend is intact.
Here's the list of potential stocks as per my Swing Trading Model for you to keep a watch on. Any intraday correction of 2-3% would be a good place to enter these stocks.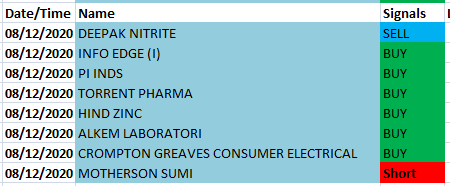 We had an open position in Deepak Nitrite which jumped close to 4% to close at 598.8, just above our purchase price of 596.15. The exit has triggered in the stock and I'll be looking to exit the stock at the open.
Today the list of oversold stocks is more than usual which shows that many stocks are going through corrections even though markets have held on.
Let's see how the day plays out!
Have a profitable day!
*** This is not an investment advice and only for information and educational purposes.