Range Contraction continues!
Today Nifty went above the previous peak of 11341.4 and made a high of 11373.6 but gave back half of the gains to close at 11322.5.
This is the second day in a row that Nifty has printed out a Doji coupled with the narrowest range in the last 15 days near the crucial resistance of 11350.
On top of it, Nifty is overbought on a short term basis.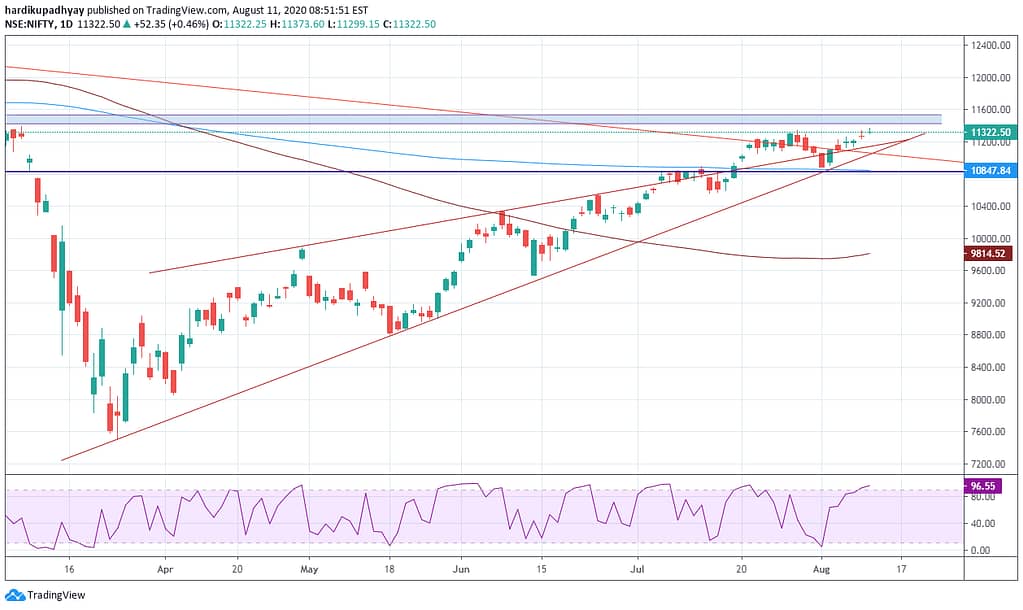 Nifty Bank on the other hand broke out above the crucial level of 21950 but the rally is a suspect in my opinion.
Just like the Nifty 50, Nifty Bank has also traced out the narrowest range of the last 15 days. Nifty Bank is also overbought on a short term basis.
What does this tell us?
Well, the price structure shows that the indices are tired and are ripe for a healthy correction!
It's time to be cautious!
Here's the list of stocks for tomorrow's trading based on my Swing Trading Model. You can choose to enter on an intraday correction of 2-3%.
I hold Deepak Nitrite both in my momentum portfolio as well as swing trading portfolio. If it performs well going forward, I will be able to reduce the purchase cost of my core position. Let's see how it fares tomorrow.
Do check out the real-time performance review of my strategies if you haven't already done so!
Have a profitable day!
*** This is not an investment advice and only for information and educational purposes.