Here we are, stuck in a range!
Nifty Pharma was the star of the day which closed up 5.37% after many companies announced an excellent set of numbers. It's a good place to mention here that my Dual Momentum Model Portfolio is overweight on pharma stocks. You can check out the weekly portfolio performance review.
Nifty could not go above the previous peak of 11341 and closed at 11270.15 almost exactly where it opened. Nifty has traced out a Gravestone Doji Pattern and is overbought on a short-term basis.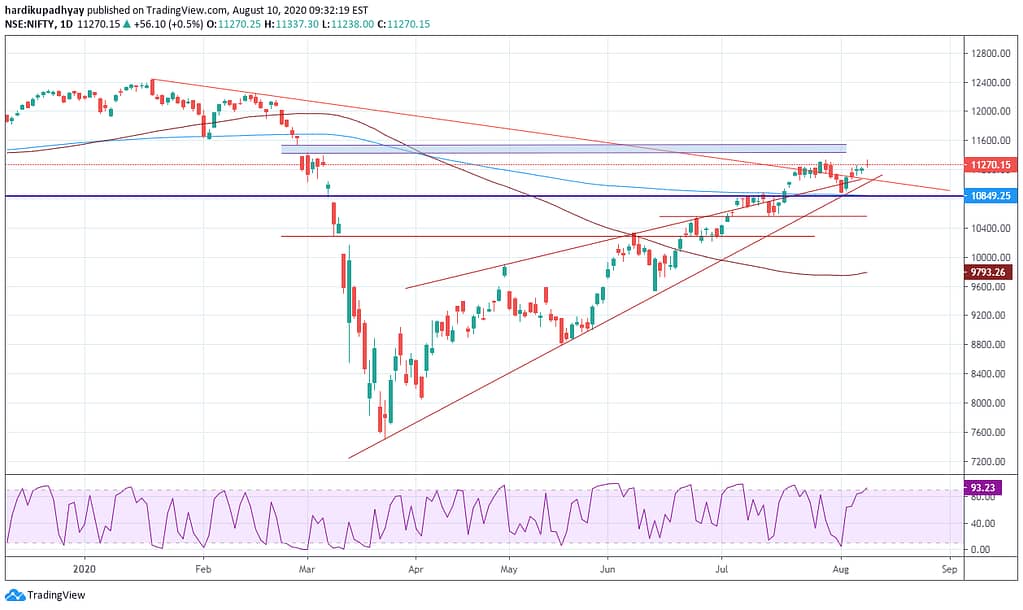 It looks like we're going down! At least up to 11050 levels where the rising trend line from the March lows is placed.
Now there are three scenarios developing!
Nifty falls up to 11050 and bounces back to recent highs which is a most likely scenario.
Nifty breaks down below 10850, which will be an extremely bearish scenario.
Nifty breaks out above the recent highs. The chances are very less for this scenario to play out.
Let's see which scenario plays out going ahead!
All is not great with Nifty Bank either!
Nifty Bank was unable to close above the important breakout level of 21950. The Nifty Bank has printed out the even narrower range today than yesterday. which was already the narrowest range in the last 13 days. Nifty Bank is also showing overbought readings near a crucial resistance level.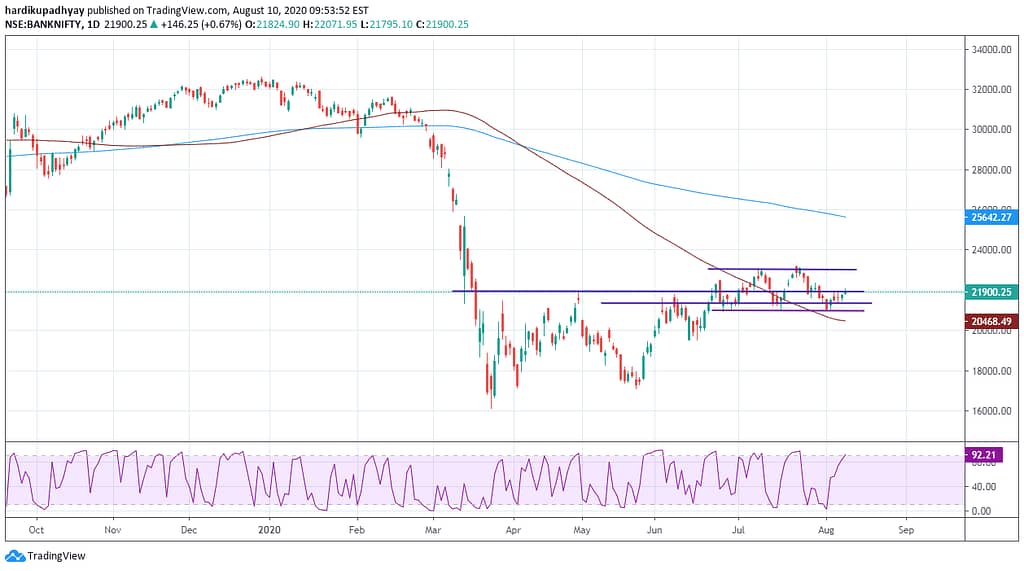 All indications are pointing towards a correction up to 21350-21000.
The results season is almost over and the markets will need new information to keep on going higher.
It's time to be cautiously bullish!
Here's the list of most overbought oversold stocks based on my Swing Trading model. You can enter 2-3% below or above the previous close.
I already have an open position in Deepak Nitrite at 596.15. Let's see how it fares in a few days.
Have a profitable day tomorrow!