It was a tumultuous week!
Markets started on the weak footing and fell up to 11185 levels and bounced back by the end of the week to 11464.45. Nifty ended up 1.15% for the week while NIFTY 500 ended up 0.73%.
As I had mentioned in my previous post that the markets are trying to retrace some of the losses it had in the previous week and can rally up to 11585 levels.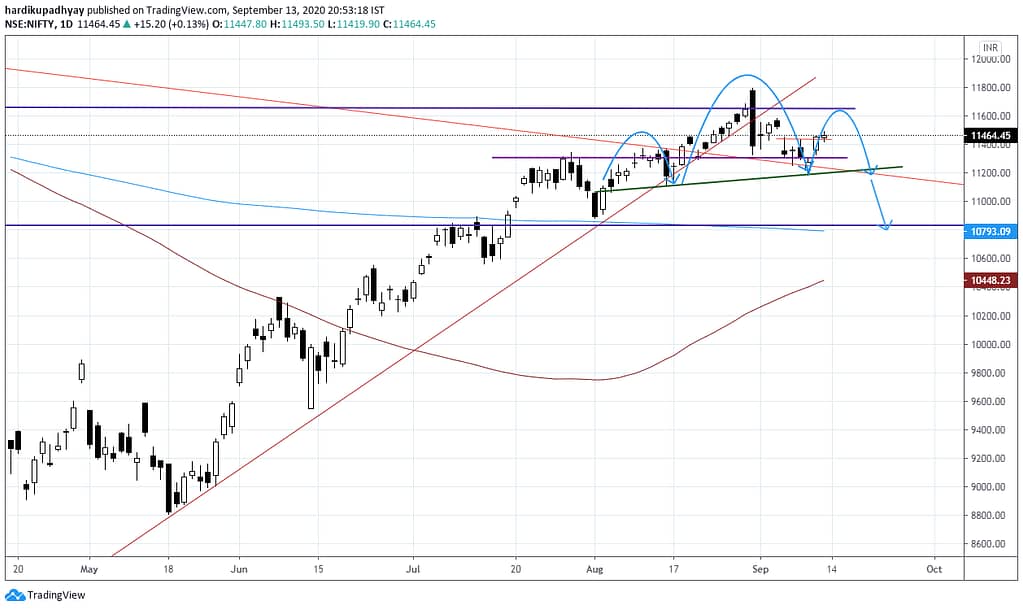 Although it's too early to say, it looks like the Nifty is forming a head and shoulder's top. The lower top and eventual break below 11185 will confirm the pattern.
It sure looks like there are no beds of roses here!
What's Nifty Bank upto?
Well, Nifty Bank has formed two consecutive Doji patterns near the crucial rising trendline support.
Nifty Bank is likely to rally upto 23050-23450 zone.
Here's the list of most oversold stocks as per my Swing Trading Model. You can opt to enter in these stocks at open or at 2-3% intraday correction.
I only have one open position in Bharat Forge at 461.1. It has triggered an exit signal and I'll be looking to sell it on Monday at open.
I have updated the performance of the DYR Strategies for the week ended on 11/09/2020.
Have a great week ahead!