Markets continue to remain buoyant! There are plenty of indications suggesting for a pause or correction but markets are not budging!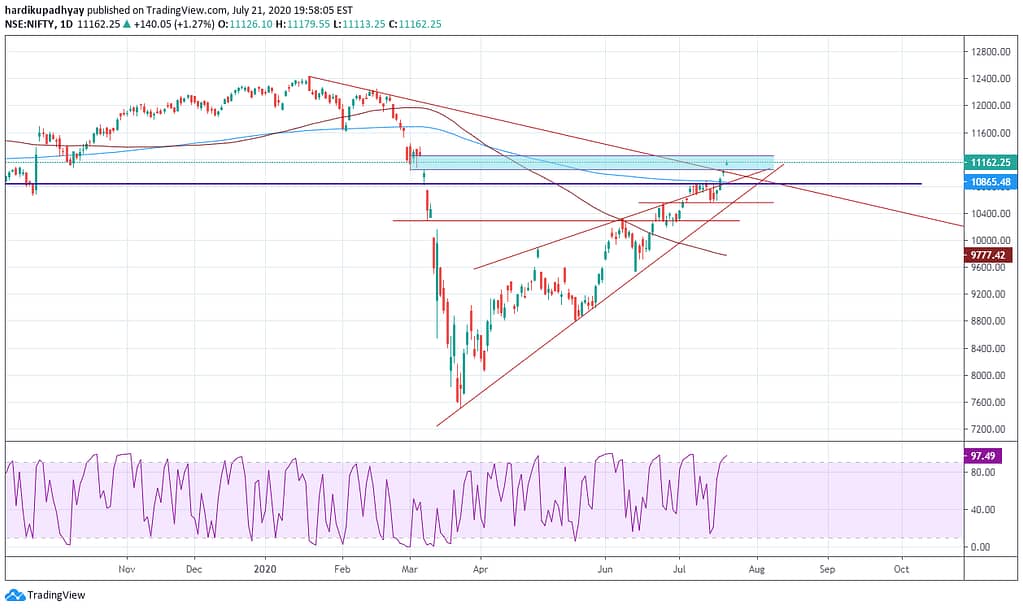 Nifty is highly overbought near the significant resistance zone. Yesterday's candle and the previous shows exhaustion gaps with narrowing daily ranges. As per traditional technical analysis, sometimes markets do penetrate to the upside of a rising wedge on the last-gasp rally before collapsing.
These kinds of rise can be decptive and dangerous!
But markets do what they do and we have no control over it!
So the best way is to follow the process and leave everything for markets to decide!
Here are the potential stocks as per my Swing Trading Strategy. You can look to enter above/below 2-3% from the previous close.

yesterdays, short call in M&M Finance worked out nicely with a gain of nearly 6% from the short-selling price!
If you want to learn how the signals are generated, please check out my strategies.
All the best!