Nifty again rose today by 1.11% to close at 11022.2. Nifty is overbought on daily as well as weekly charts. Nifty is trading in the significant resistance zone and will give up any day.
Nifty has traced out the narrowest daily range of past 11 days which shows range expansion is around the corner, most likely on the downside. Volumes were also the lowest among the last few days.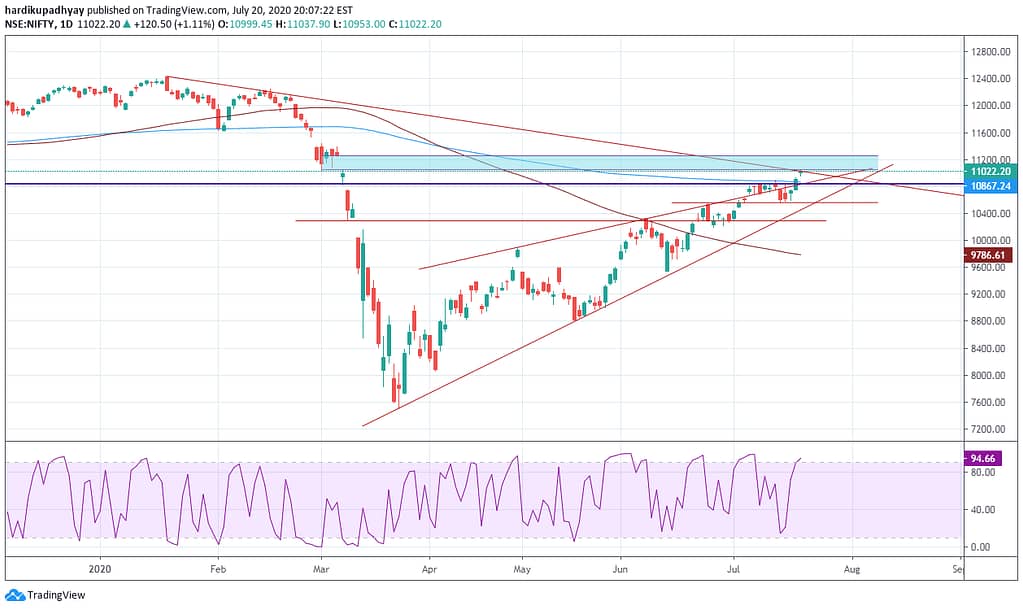 The most optimistic scenario would be 11244 where there is a huge unfilled gap. Significant support remains at 10550.
Nifty Bank on the other hand is not looking too bullish either. It printed out a doji yesterday and is slightly overbought. Although it is too early to say but the Nifty Bank is looking like it's forming a head and shoulders pattern. 23000 remains significant resistance and a break below 21340-21360 zone would invite further selling!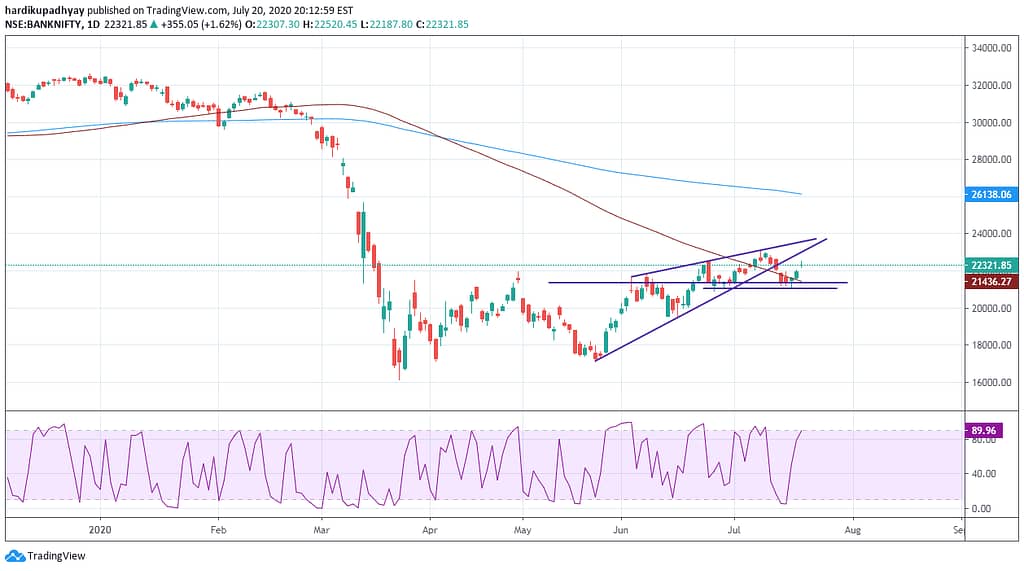 It's better to be cautiously bullish!
There's only one potential opportunity for the day. You can look to short 2-3% above the previous close.
Have profitable day!