A rise without the strength continues!
Well, the nifty has closed up for 5 consecutive days and also at a 6-month closing high. But the internal strength of the markets remains subdued.
As I had mentioned in the previous issue of the Daily Game Plan, that markets are not able to hold on to opening gains, and witnessing an intraday reversal which is to me is not a very bullish sign.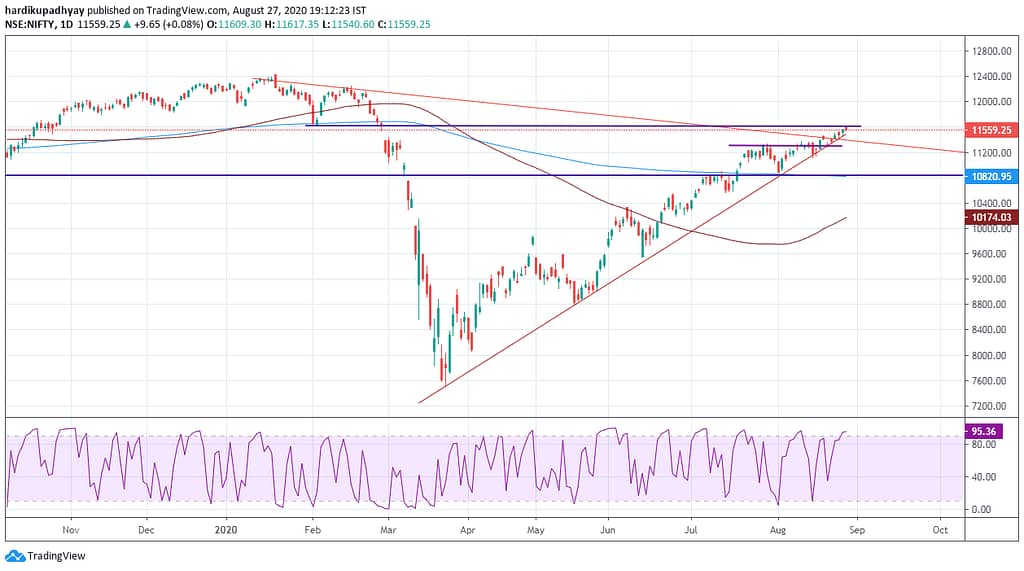 Here are my observations from the chart…
Nifty touched the Feb 20 low and reversed the gains to close just 9.65 points up.
It has traced out the narrowest range in the last four days and the close is lower than the open.
Nifty is overbought on short term oscillator and the IndiaVIX is oversold.
Nifty Bank has also traced out the narrowest range of the last four days and it's overbought.
It's time to be extremely cautious as these kind of price patterns can lead to false breakouts.
The markets must pass through 11614 with a strong body candle possibly tomorrow itself for the rally to be sustainable. On the downside, 11300 remains the first line of defense.
Let's see how it plays out.
Here's the list of most overbought/oversold stocks based on my Swing Trading Model. You may enter on a limit price of 2-3% above the close.

Today there were no signals and no open positions.
Have a great day ahead!
*** This is not an investment advice and only for information and educational purposes.