Nifty made a U turn!
After clearing the 5 day consolidation above 11240 yesterday, Nifty again came back to the range.
Reliance was the top loser ahead of its earnings announcement tomorrow. Pharma stocks saved the day with Dr. Reddy's rising to all-time highs. By the way, both Dr. reddy's & Reliance are part of my momentum portfolio.
Auto & IT stocks cooled off today after rising yesterday.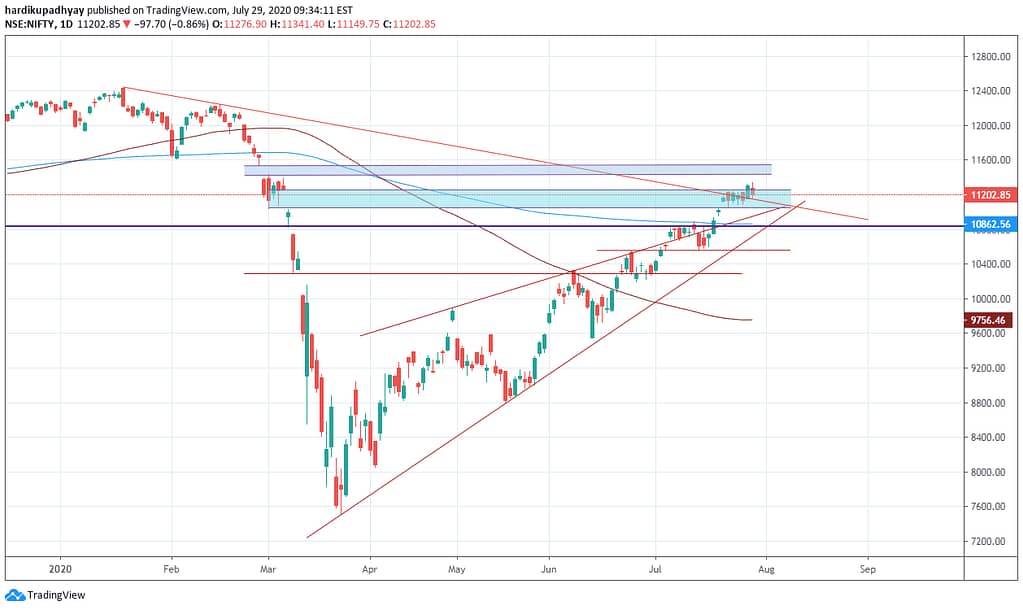 Nifty faces significant resistance in the zone of 11400-11550.
Tomorrow it's going to be an eventful day as Reliance & HDFC will announce their earnings coupled with monthly futures expiry.
I remain bullish as long as we're above 10850 levels.
Here is the list of most oversold stocks as per my Swing Trading Strategy.
You can check out weekly real-time performance review of all my strategies.
Have a profitable day!