Bulls continue to dominate!
Nifty opened above the all-important level of 11794 and marched higher up to 11905, cooled off in the last hour to finally settle exactly where it opened at 11834.6 or 95.75 points.
The stars of the day were IT, Pharma & Banks. It's a good place to mention here that my DYR Dual Momentum Strategy is overweight on IT & Pharma.
So, where do we go from here?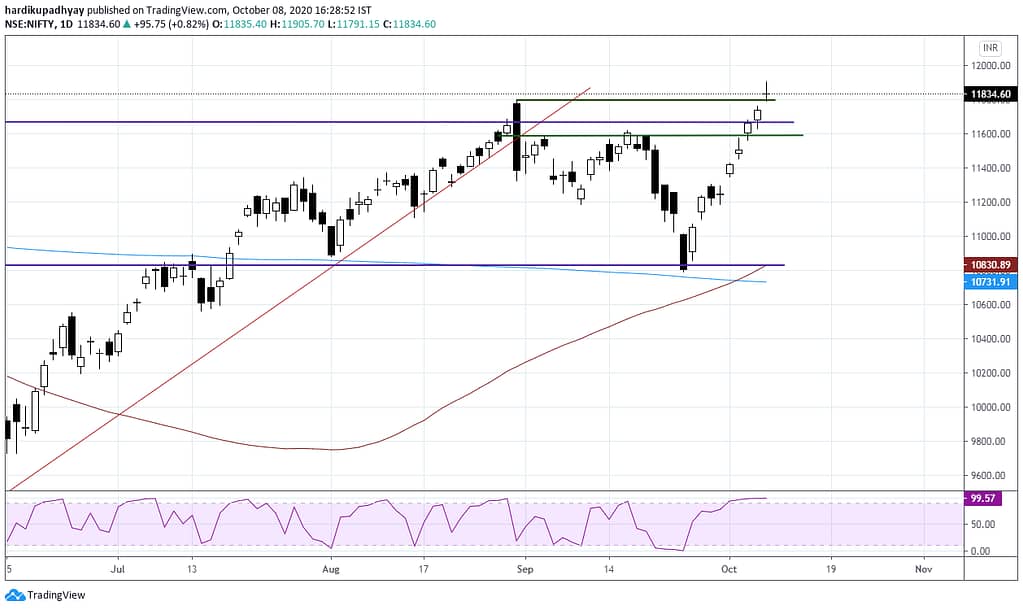 Here are my observations from the daily charts…
Nifty has formed a long-legged Doji above the crucial resistance and is highly overbought!
The other thing is Nifty has barged through the previous Key Reversal Day from where all hell broke loose and Nifty tumbled down to its 200 DMA.
Today's price action could also be termed as a breakout of the double bottom between 10882-10790.
Although the undertone remains upbeat, a pullback up to 11580-11600 is not ruled out if we go below 11790.
The RBI Policy announcement tomorrow could be the catalyst!
Nifty Bank has also been participating in the current rally which bodes well for the Nifty.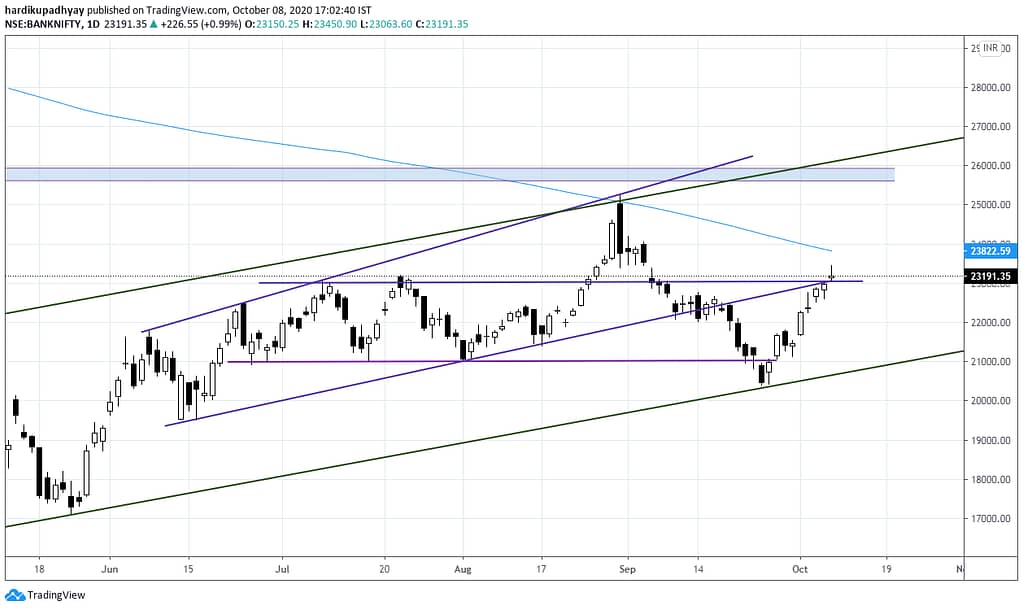 Nifty Bank has closed above an important resistance of 23000 although there was some nervousness ahead of the RBI policy announcement tomorrow!
The RBI is expected to maintain the rates which will likely push Nifty Bank up to 23800 where its 200 DMA is also placed.
It would be important to observe whether the indices are able to close the week above the recent highs or not.
There are no signals as per my Swing Trading Strategy.
Have a great day ahead!