Bulls are losing steam!
Nifty has failed to decisively cross above 12000 for the last two weeks which invites for a correction.
Nifty almost erased entire gains of the last week to settle at 11767.75 or 1.36%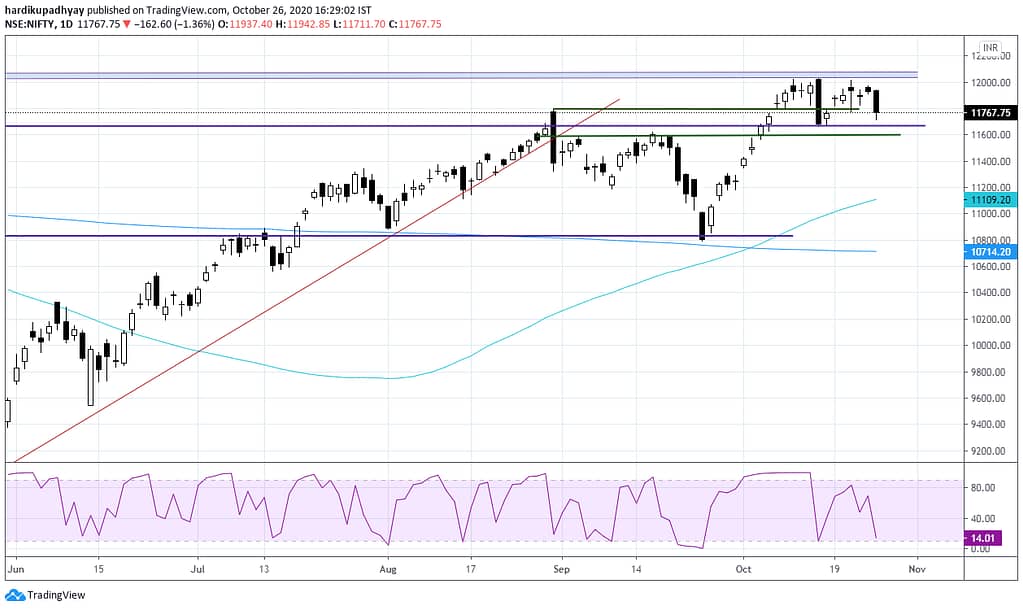 Nifty is likely to take support between 11661-11580 from where we will see a meaningful bounce towards 12000 again.
A decisive trend will only emerge if the markets break out the broader range of 11600-12000.
As long as we are above 11600, the line of least resistance remains up!
Nifty Bank has also shed 1.65% to settle at 24075.45.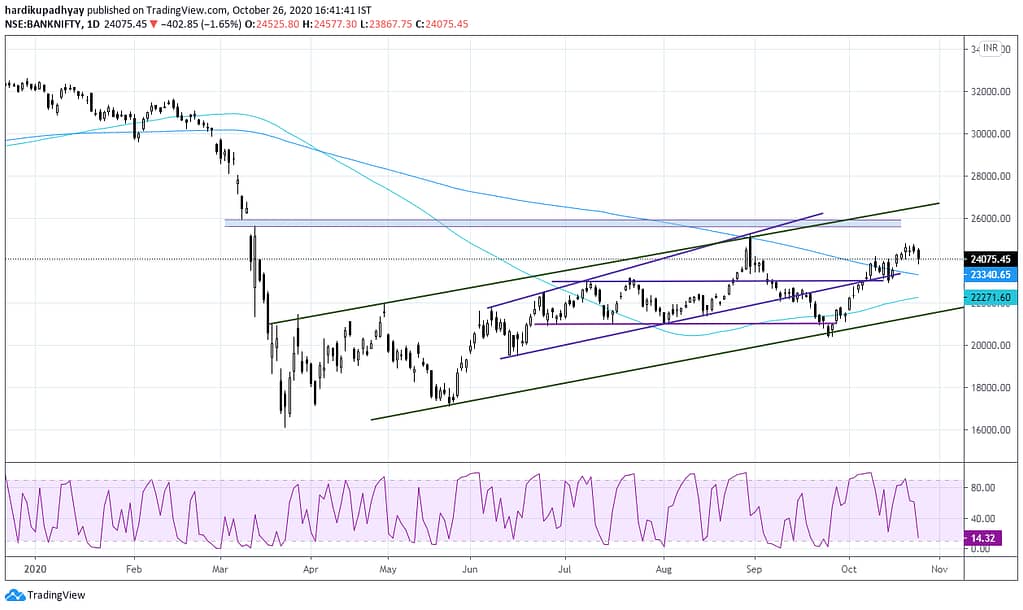 Further pullback upto its 200 DMA will set up nice buying opportunity for Nifty Bank. Major support remains in the range of 23000-23300.
The outlook remains cautiously bullish!
Here's the list of most oversold stocks based on my Swing Trading Strategy.
I already have an open position in Coforge(2388.65) and Apollo Hosp(2063.05). Coforge further tanked 7% today and is down around 7.4% from my cost while Apollo is marginally down. Both are part of my Dual Momentum Model Portfolio.
Let's see how they perform over the next few days.
Have a great day ahead!
***Please don't consider this to be investment advice and it's only for education and information purposes.