Consolidation times for the markets!
Nifty tried to breach 12000 at the beginning of the week but failed and made a low at 11775 before closing the week at 11930.35 or 1.43% up.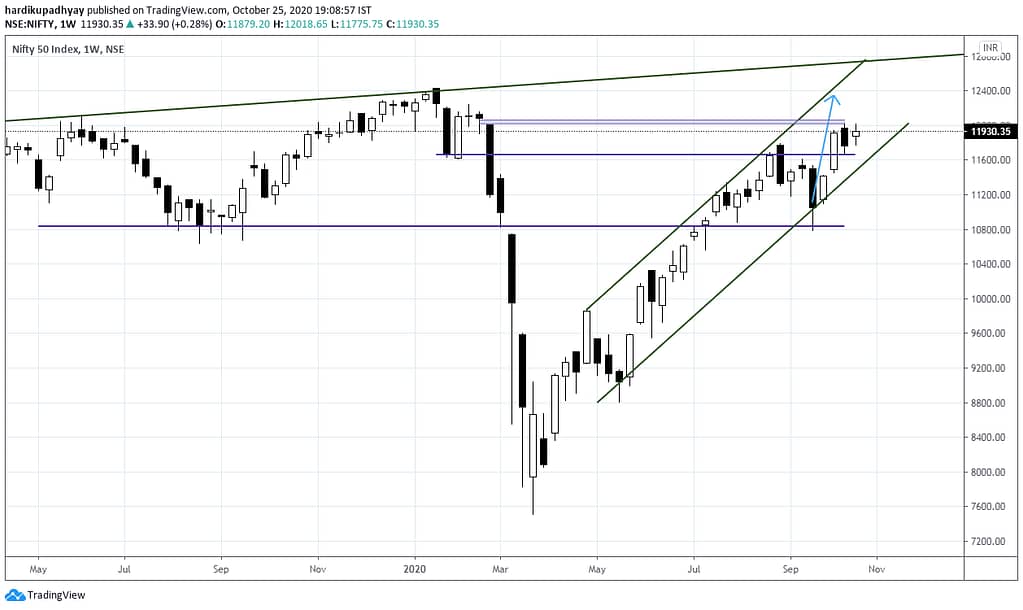 The Nifty is trapped in a range of 11600-12000 for now and the bullish trend remains intact as long as we stay above the rising lower trendline.
Break above 12025 will take us to 12250-12430 over the course of the next few weeks.
US Elections will be the catalyst it seems for the markets to decide the future trend!
Nifty Bank on the other hand remains bullish!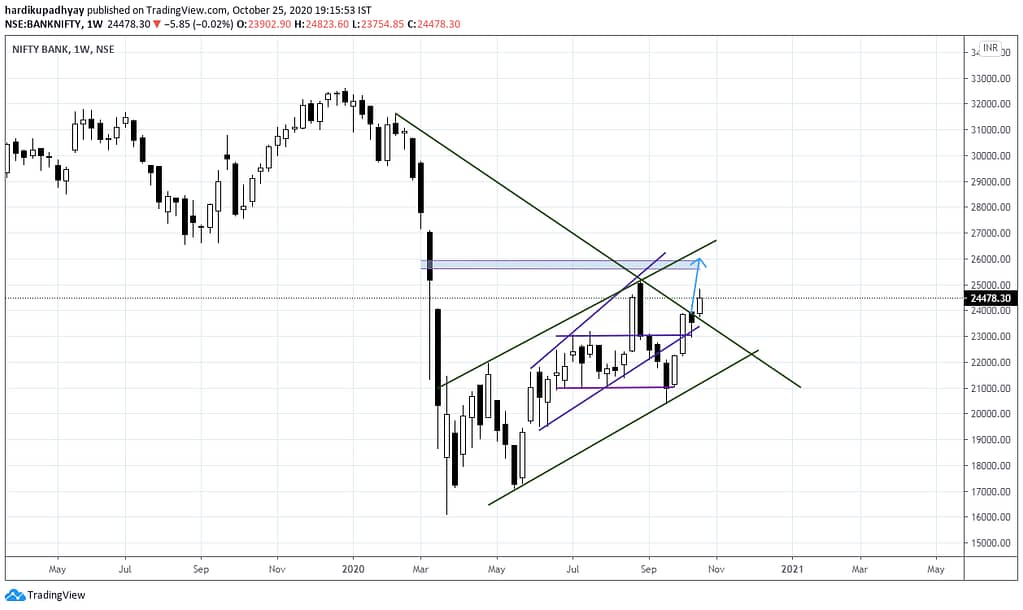 Nifty Bank has finally broken out above the 200 DMA and the falling trendline which is a bullish sign and it's a matter of time before we see the Nifty Bank scaling 26000 or so.
Keeping the Big Picture in mind, I remain cautiously optimistic!
Here's the list of most oversold stocks as per my Swing Trading Strategy. You may enter at a limit price of 2-5% below the previous close.
I have open positions in Coforge (2388.65) and ApolloHosp (2063.05). A bounce is expected in these stocks over the next few days.
Now that you're here, please checkout the live performance of the DYR Strategies.
Happy Dussehra to all!
***Please don't consider this to be investment advice and it's only for education and information purposes.