A typical range bound behavior!
Markets bounce back by over 1% to close at 11889.4 after a massive sell-off witnessed yesterday. It's a typical range-bound behavior where the rallies are sold into at higher prices and pullbacks are bought into.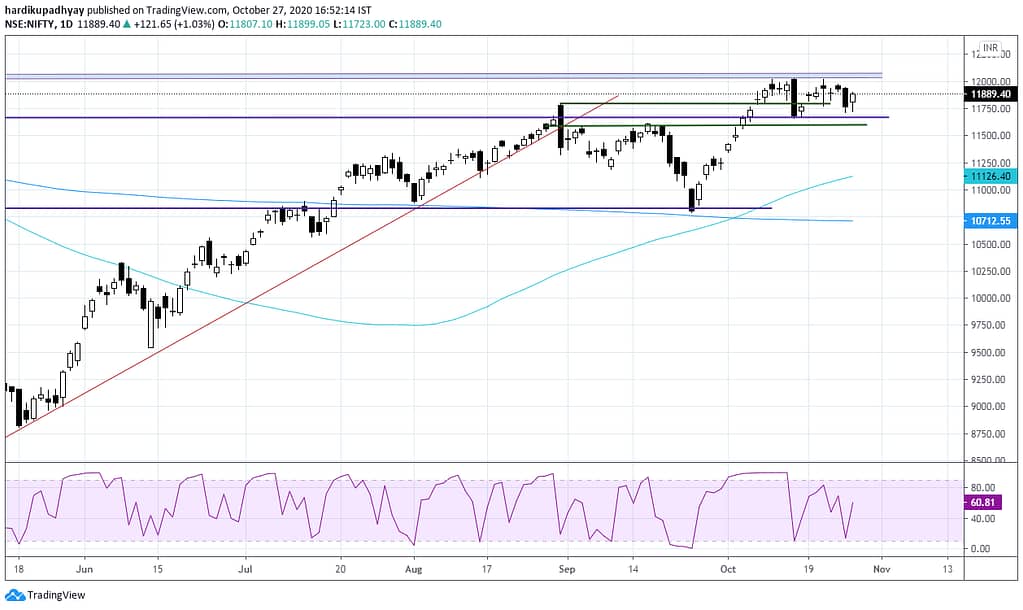 Volatility will continue to prevail until there's a resolution on either side of the 11600-12025 range.
The real action is happening within the Banking space.
Nifty Bank has been showing bullish signs and today strongly bounced back after yesterday's decline. Nifty Bank rose almost 3% on the back of strong performance by Kotak Bank which rose over 10%.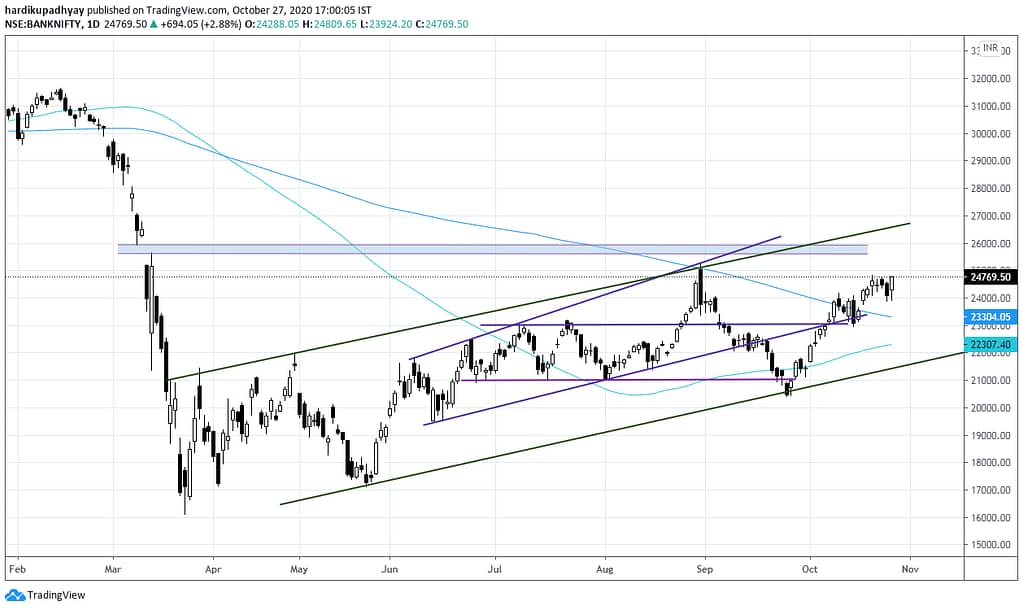 Nifty Bank is likely to scale up to 26000 once it crosses the previous swing high at 24824.
The line of least resistance remains up as long as we are above 11600!
Here's the list of most oversold/ overbought stocks based on my Swing Trading Strategy.
Kotak Bank after today's massive rally has become overbought in the short-term. I have three open positions today in Coforge (2388.65), ApolloHosp (2063.05), and Federal Bank (53.1). Out of three, Coforge & Apollohosp has triggered an exit signal and I'll be looking to exit the stocks at tomorrow's open.
Have a profitable day tomorrow!