Market takes a breather!
Nifty initially rose up to 11305 and ran into resistance at its 50 Day MA, gave up all the gains to make a low at 11181 before settling marginally lower at 11222.4 or 5.15 points.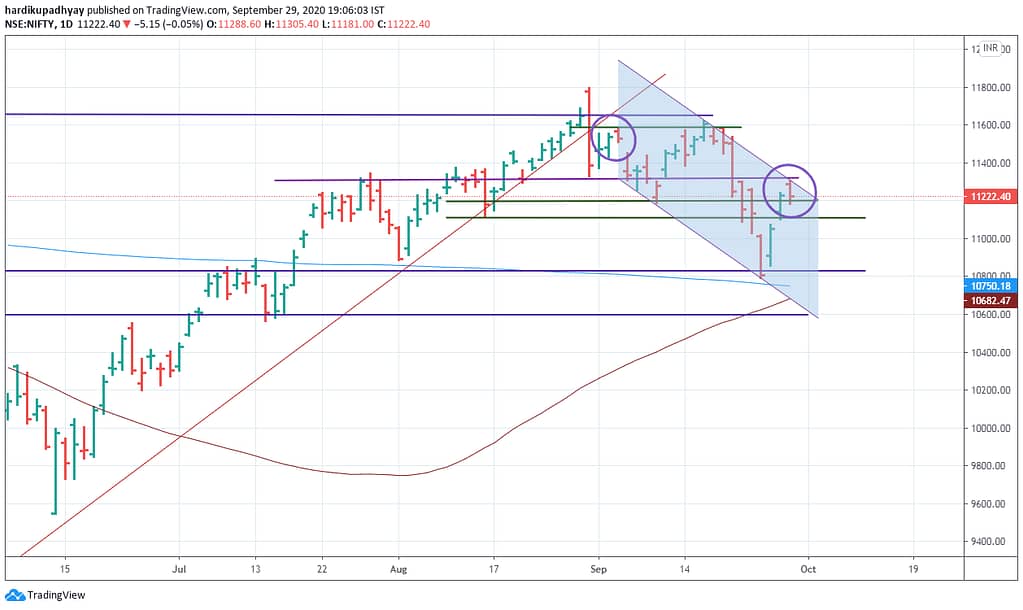 Nifty has printed out a Bear Hook bar pattern and the narrowest daily range of the last 8 days, near the crucial resistance between 11278-11325.
Whenever this pattern occurs near the important levels, it usually foretells that the trouble is around the corner! I have circled the last time this pattern occurred and you can observe the subsequent price action the next day.
If the Nifty follows through tomorrow below today's low, it will confirm that the Nifty has made a lower swing high and is likely to continue going down!
Nifty Bank as I had been mentioning, is a spoilsport for the rally in the Nifty.
It has traced out a Dark Cloud Cover candlestick pattern and has closed back below its 100-day average.
Let's see where we close the month tomorrow!
The outlook remains cautious!
There are no open trades and signals for tomorrow as per the Swing Trading Strategy.
Have a great day!