A week that was!
What a stupendous recovery markets have seen this week on the back of pro-growth budget 2021.
Nifty came back strongly from the levels of around 13600 to hit an all-time high at 15014.65 and closed the week at 14924.25 or up 9.46% for the week. Nifty has now officially doubled from the March 2020 low of 7511.
All the sectors were in the green and the financials, metals & realty were top gainers for the week while the IT & FMCG were laggards.
So where to from here?
It looks like the Nifty might drift along the upper trendline up to 15500 before any meaningful correction.
The only thing that worries me is that the distance is very narrow between the previous ATH and the current one. Any close below 14433 would be worrisome.
Until then enjoy the ride!
How's been the performance of the Hybrid Model Portfolio this week?
Here's the real-time snapshot of the actual 10 stock model portfolio established based on the DYR Hybrid Strategy. The Hybrid Strategy is the combination of Dual Momentum Monthly Rotational Strategy and Mean Reversion Long/Short strategies applied together.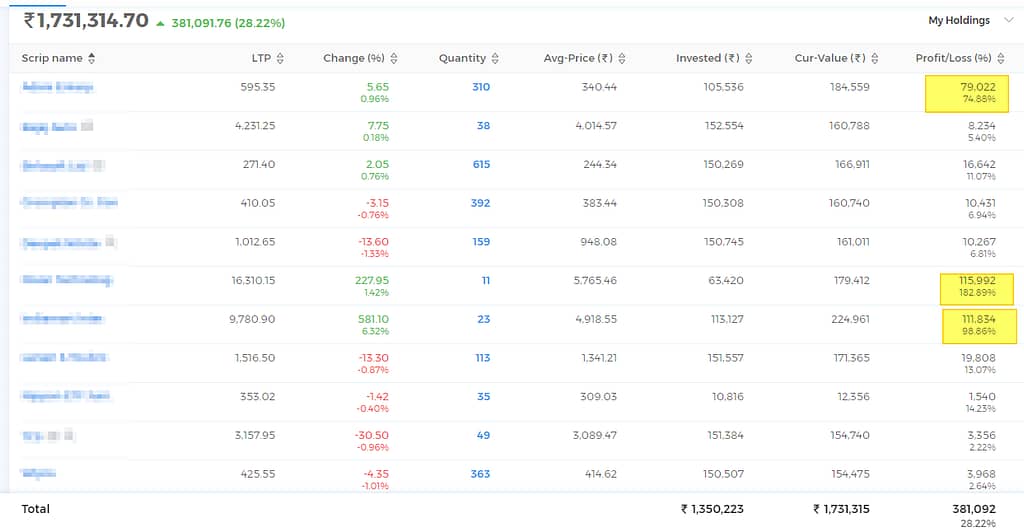 The equity at the end of the week stands at 2056388.7 which up a little over 49% since inception.
The cash as a % of the overall portfolio stands at 15.8% which I want to increase to around 20% going forward.
There are two stocks that have become multibaggers in the portfolio, DIXON Technologies & Indiamart. Dixon is up close to 185% while Indiamart hit a century during the week.
Let's see how we perform going forward!
Have a great weekend!