Markets are in a pullback mode!
Nifty after hitting an ATH at the beginning of the week gave up all the gains and closed lower by 1.2% at 14981.75.
As I had mentioned in my previous posts…
It looks like the Nifty might drift along the upper trendline up to 15500 before any meaningful correction.
Nifty made an ATH at 15431.75 just before it started to correct during the week!
So what's in store for us over the next few weeks?
As you can clearly see that Nifty kissed the upper trendline and engulfed the entire range of the past week. Which definitely is a bearish sign.
I believe the correction will continue over the next few weeks up to at least 14433. Below this level, the correction could steepen!
On a short-term basis though, markets are oversold and we could probably see some bounce back. Unless markets are able to move past the ATH, we are most likely heading south!
There are signs of excess in some portion of the market which need to fizzle out!
The outlooks is cautious!
How has the Hybrid Model Portfolio fared?
Although markets have corrected during the week, my Hybrid Model Portfolio hit a new high.
Here's the real-time snapshot of the actual 10 stock model portfolio established based on the DYR Hybrid Strategy. The Hybrid Strategy is the combination of Dual Momentum Monthly Rotational Strategy and Mean Reversion Long/Short strategies applied together.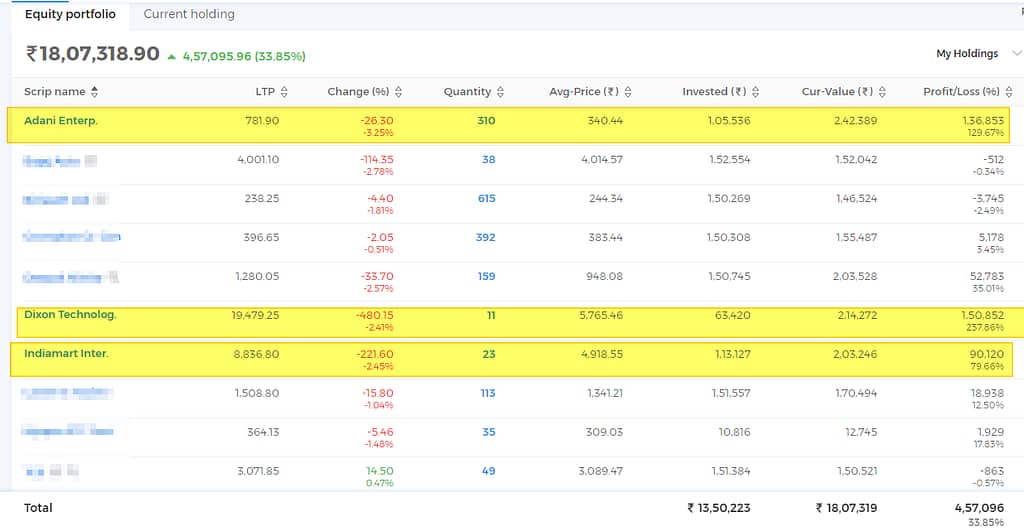 The portfolio equity at the end of the week stands at an all-time high at Rs. 2191923. Overall, the Hybrid Model Portfolio return stands solid at 58.84% since inception on 30/06/2020.
During the same period, Nifty is up around 45% while the Nifty 500 is up around 46.77%.
I'm still holding around 17.54% cash in my portfolio.
Let's see how the next week unfolds!
Have a great weekend!