Bulls are back in business!
After the correction in the last week of October, Nifty has started off on a strong footing in the first week of November.
During the week Nifty blasted through 12000 to close the week at 12263.55 or 5.34% as the uncertainty regarding the US elections outcome disappeared. Nifty is just a little over a percentage shy of hitting all-time highs. Broader Nifty 500 also followed the suit and rose by 4.72% during the week.
The stars were the financials again!
Nifty Bank rose 12% for the week after the super Q2 show by SBI, Kotak, ICICI Bank, etc.
Pharma & IT which were the trailblazer of the recent rally from March lows have underperformed during the past few weeks as sector rotation is happening in beaten-down sectors like financials, auto, realty, etc.
Our Dual Momentum Strategy Model Portfolio is still overweight on Pharma & IT. It is obvious that the model portfolio has also trailed the Nifty during the week.
Here's the snapshot of the actual model portfolio established based on the Dual Momentum- Rotational strategy.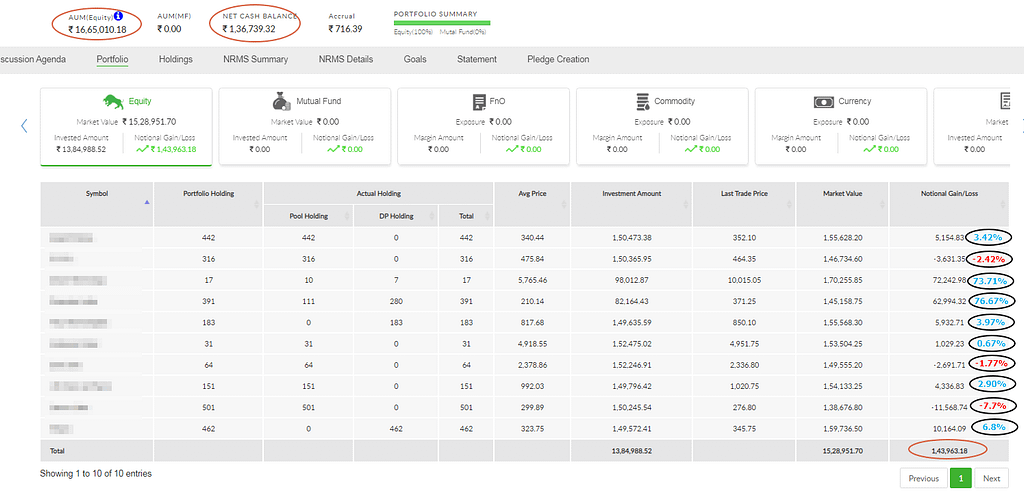 The portfolio value remains flat for the week at 16.65 lakhs. The portfolio is still up close to 21% since 30/06/2020 while the Nifty 500 has risen by 18.39% during the same period.
I had raised some cash to the tune of 11% at the beginning of October expecting volatility related to the US elections. Now that the markets have left behind the uncertainty, I will redeploy the cash by the end of the month.
Historically, the period from November to January is considered to be the best period for the markets.
Let's hope the momentum of the momentum portfolio continues going forward!
Have a great weekend!