Markets continue their winning streak!
Nifty surged for the six consecutive weeks to close at 13513.85 or up 1.93%. While the broader Nifty 500 also closed up 1.75% at 11171.4 for the week.
The laggards like PSU BANKS, FMCG, REALTY, PSE, and MEDIA have outperformed while the earlier top performers like IT, PHARMA, AUTO, and METALS have underperformed during the week.
Mid-cap and small-cap indices have also underperformed Nifty this week.
Below is the weekly chart of Nifty…
Although the uptrend remains strong, it is chugging along with the upper trend channel and a correction can ensue towards the lower demand line anytime going forward.
Let's see how the markets perform during the coming week!
My Hybrid Model Portfolio performance remains in line with broader markets!
Here's the real-time snapshot of the actual 10 stock model portfolio established based on the DYR Hybrid Strategy. The Hybrid Strategy is the combination of Dual Momentum Monthly Rotational Strategy and Mean Reversion Long/Short strategies applied together.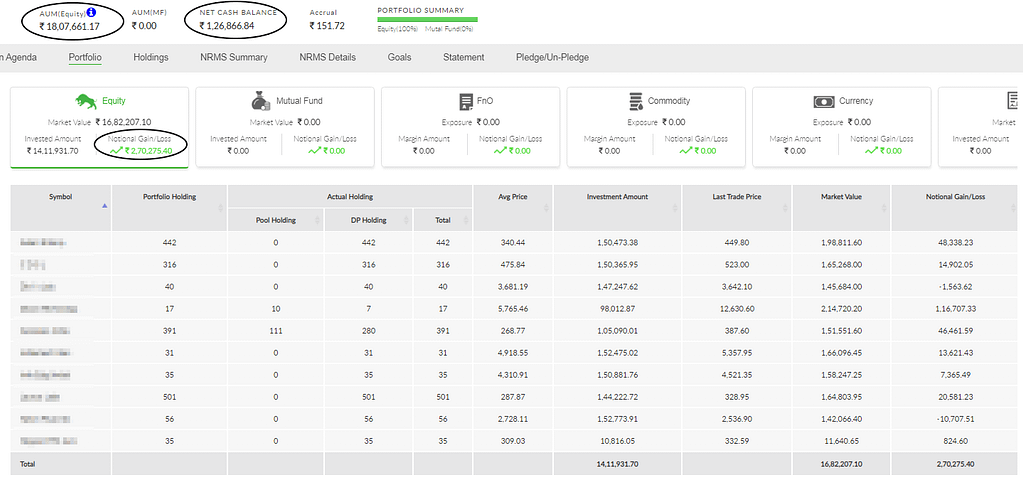 The portfolio equity at the end of the week stands at 18,07,661.17, up around 31% since 30/06/2020 on the initial equity of Rs. 13,80,000.
The portfolio has just been chugging along with the performance of both the indices, Nifty & Nifty 500. There are two probable causes for the portfolio to not substantially outperform the broader indices…
The portfolio is still tilted towards IT & Pharma which have recently underperformed broader markets. But they still remain the top performers since March lows.
The portfolio also has low-volatility factor exposure which usually underperforms during one-sided trends!
The Hybrid Strategy also has exposure to Mean Reversion Strategies which usually perform best in volatile markets. The volatility as measured by the VIX has dropped to February 2020 levels.
Nevertheless, I remain confident that over the course of a few months, the portfolio will outperform the broader indices.
There were two multi-baggers in the portfolio, DIXON, and GRANULES. While the DIXON is up close to 120%, GRANULES has cooled off during the week.
Let's see how the portfolio performs going forward!
Have a great weekend!