As mentioned in my last issue of Daily Game Plan, Nifty finally gave up and declined 1.64% at 10891.6 along with Nifty Bank which declined by 2.62%.
The correction was expected and it was just a matter of time. Also, the main culprit for this correction was Reliance and Banks as I had anticipated. Reliance declined by almost 9% since Thursday when it announced its quarterly earnings.
Going into Tuesday Nifty & Nifty Bank both are oversold near important supports. Nifty is near very crucial support of 10850 and Nifty Bank at 21000. I expect a rally up to at least 11150 in Nifty & 21350-21950 in Nifty Bank.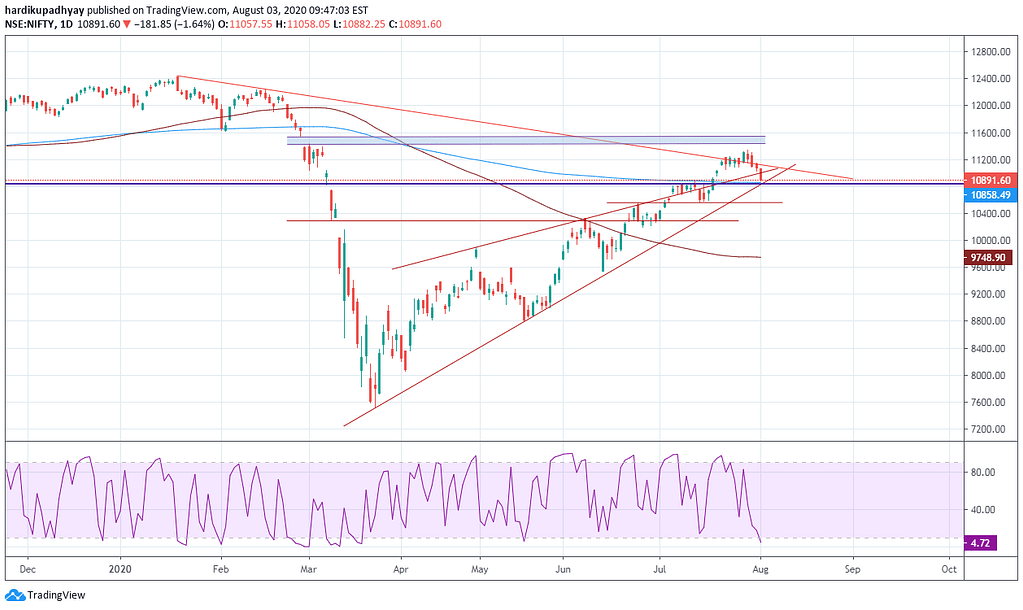 The RBI MPC will hold its 3-day meet to decide on the policy rates and announce their decision on Thursday. Usually, I have seen that whenever there have been rate cuts as currently expected, the markets have plummeted. The reason simply is if the RBI has to cut rates, it is expected that the RBI believes the growth is slowing. The markets have only risen if the rate cut has been more than what the market has been expecting.
Out of my open positions, Granules rose by 10% and Manappuram & I-Sec is still open. Let's see how they fare tomorrow.
Here is the list of most oversold stocks based on my Swing Trading Strategy. You may enter these stocks on an intraday correction of up to 2-3%.
Check out the Performance Review of my strategies for the month of July. I update it every week. You can also follow the Daily Game Plan to receive a free watchlist as per my swing trading as well as momentum trading models.
Have a profitable day!