The consolidation continues!
Nifty after initially rising above 11550 levels mentioned yesterday and made a high 11584.95 and closed slightly in red or 7.55 points.
The Nifty has failed to decisively cross the 11550 levels and formed a small bearish candle. Although the undercurrent of the markets remains upbeat, the indices are unable to rise decisively.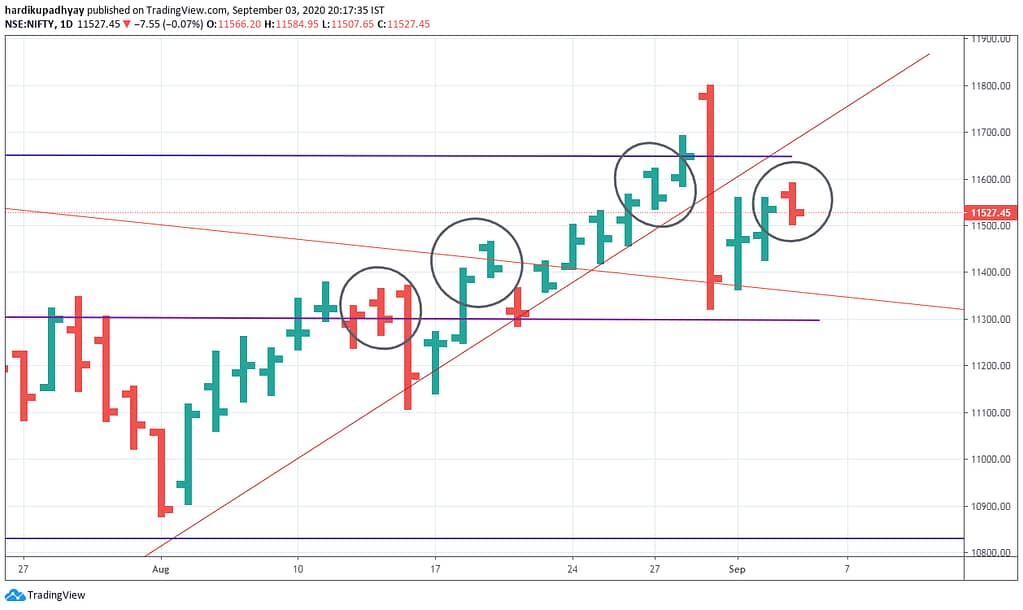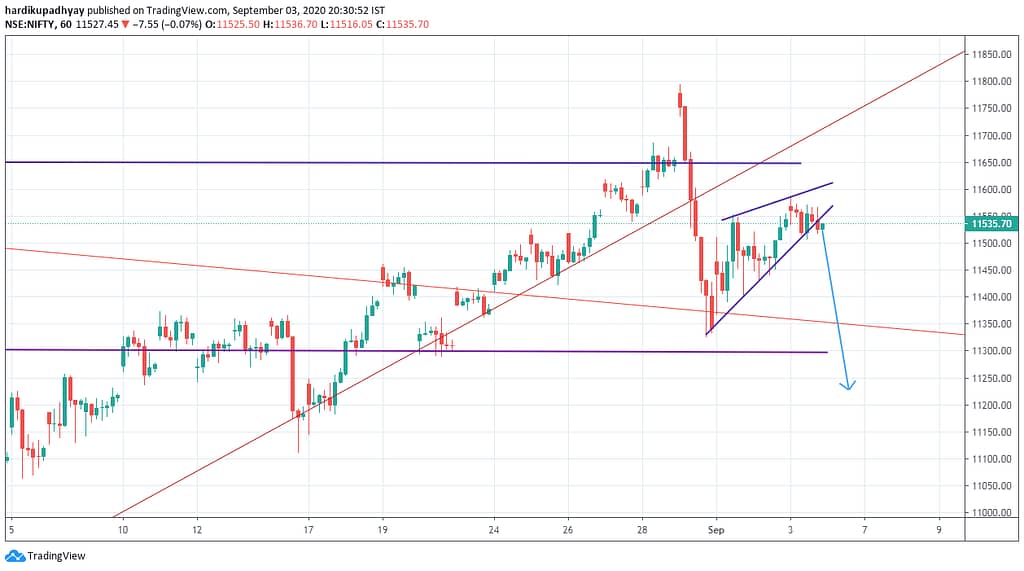 Here's my observations as per the daily and hourly charts of Nifty…
It's the narrowest range of the last four days which shows indecision. Range contraction is usually followed by a trend day most likely on the downside.
Nifty has also put up a Bear Hook pattern at the resistance of 11550. I have circled some of the similar days when this pattern appeared. Observe the subsequent price action over the next 1-2 days. The break below today's low at 11507 will be negative.
On the hourly charts, the Nifty has broken the flag pennant pattern on the downside.
Nifty Bank on the other side has traced out a Bearish Engulfing pattern on daily charts. The break below 23385 will take it down up to at least 23050.
So putting all things together, it looks like we are going to at least 11300.
Please be cautious!
Here's the list of most oversold/overbought stocks based on my Swing Trading Strategy. You may go long / short 2-3% below/ above the previous close.
I have no open positions for the day!
Have a great day ahead!
*** This is not an investment advice and only for information and educational purposes.