A Range contraction day!
Nifty after opening strongly gave up the gains and closed at 11408.4 or 23 points.
It is evident that the markets are lacking momentum above the important breakout level of 11350-11375.
The narrowest range in the last 21 days near important resistance zones confirms it.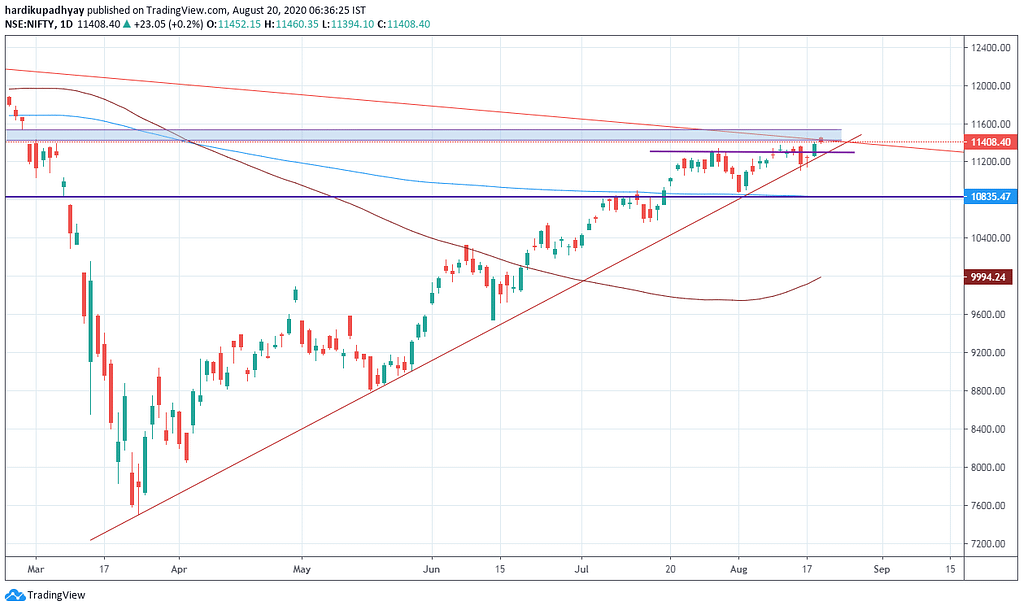 As I had mentioned in my previous issue of the Daily Game Plan, that the trend is getting tired as each successive rally is not far away from the rising trendline.
The break below 11300 will be hugely negative!
Looks like bulls are losing steam!
Nifty Bank has traced out a DOJI Star near the resistance at 22440. The range is also the narrowest in the last 21 days.
It's time to be cautious!
On the trading front, we only had one short in Ashok Leyland which declined by 1.35% from our short price of 70.25.
Here's the list of potential stocks on the short side as per my Swing Trading Model! One can go short 2-3% above the close for any intraday reversal.

Have a profitable day!
*** This is not an investment advice and only for information and educational purposes.