Bulls are not ready to let go just yet!
Nifty opened just above the previous day's high at 11538.45, made a low at 11516.75, and continued to march on to close above the important resistance zone of 11561-11584.95. Nifty closed up 11604.55 or 82.75 points!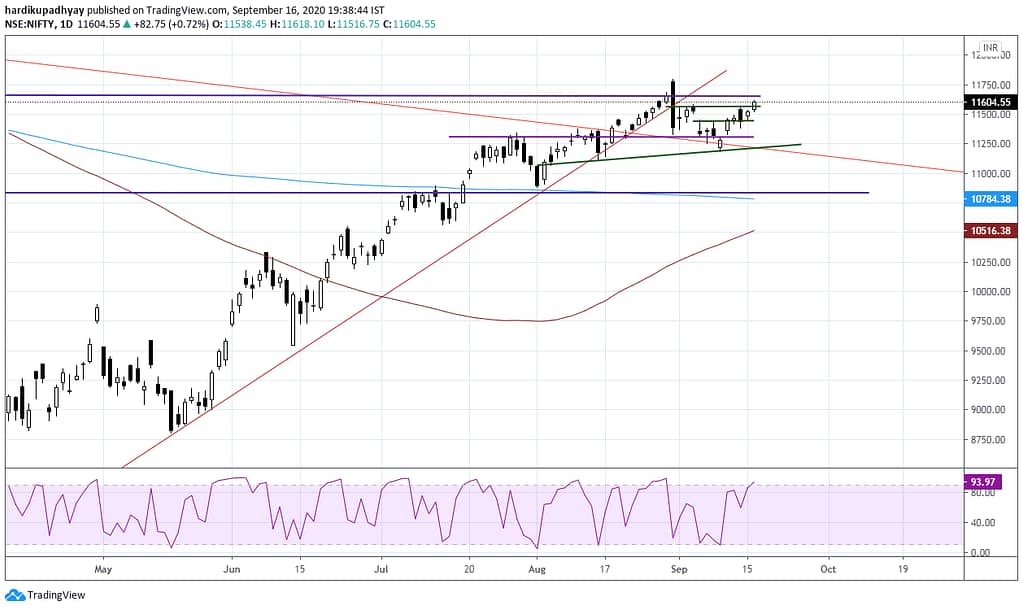 Nifty faces a significant resistance between 11650-11663 and is overbought going into Thursday!
The bullish trend can only be said to have resumed if the Nifty is able to cross 11794 which in my opinion is unlikely.
I'll be more than happy if it does!
What's up with Nifty Bank?
Well, there's a great deal of divergence in the performance of Banks and the Nifty. Nifty Bank has not participated in this entire rally from 11185-11600.
The rally can only sustain if the Nifty Bank catches up with Nifty!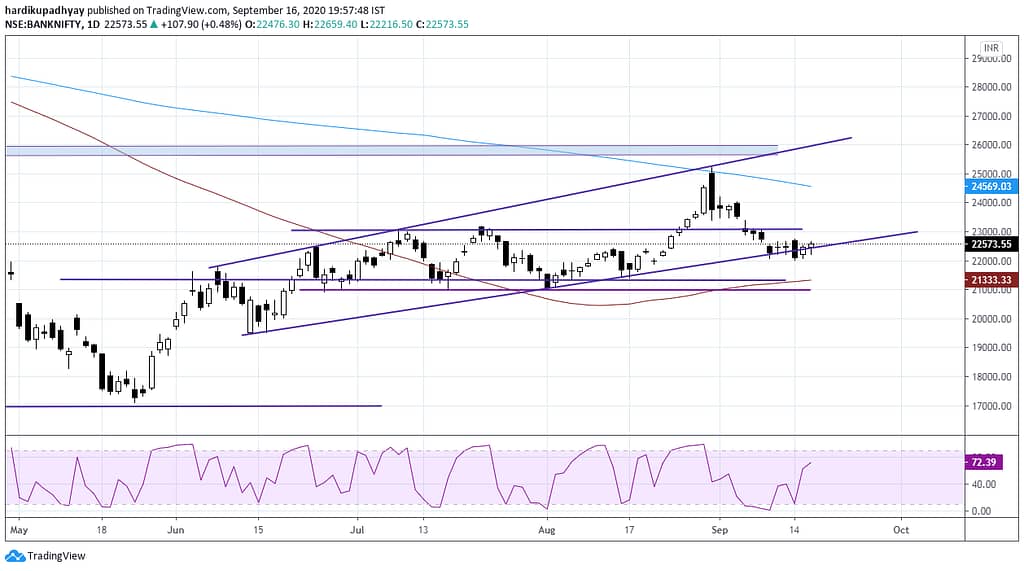 Nifty Bank is closing inside the rising trendline for the last two days but the strength is lacking. If it breaks out above 22757, then we can expect it to rise up to 23080 levels.
The outlook remains cautiously optimistic!
There's are no signals as well as open positions as per my Swing Trading System.
Have a great day ahead!
*** This is not an investment advice and only for information and educational purposes.