Back to where we started!
Nifty erased yesterday's gains and is back in the range of 11560-11440. It was a classical false breakout!
Although the selling was broad based barring Dr. Reddy's, HCL Tech and Infy, the main culprits were the financials yet again!
Nifty Bank declined by 253 points to close at 22320.
Nifty Bank is consolidating between the range of 22650-22060. These kinds of consolidations are usually called continuation patterns and it is likely that the Nifty Bank will continue the downtrend up to the zone of 21350-21000 or thereabouts once it goes below 22050.
I have been saying that the Nifty is trying to retrace some of the losses it had in the previous weeks and it has traced out a lower Swing High!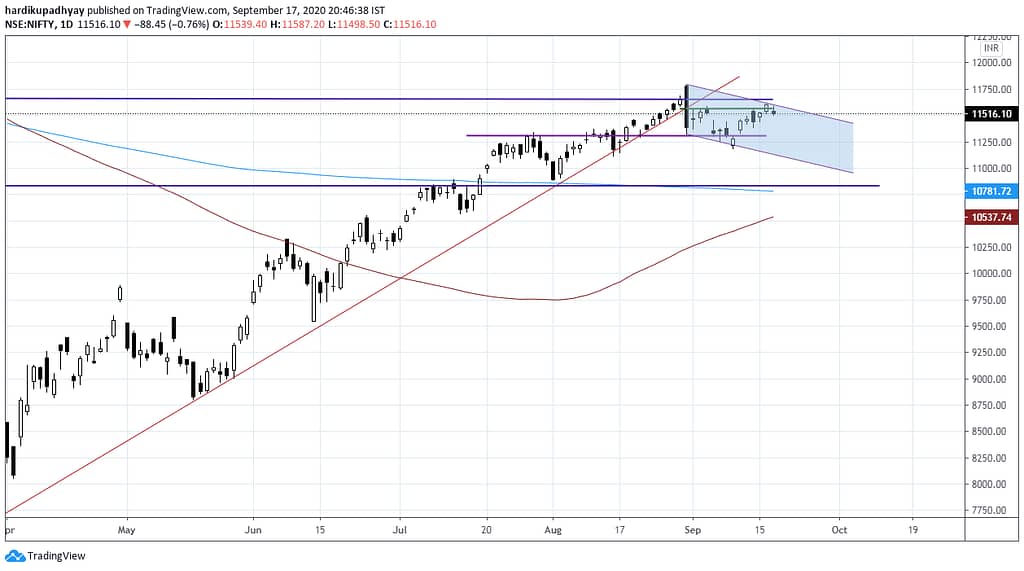 Looking at the daily chart structure, we can infer that we are probably going to test 11185-11100 levels initially with intermittent counter-trend rallies.
It's time to be cautious!
There are no signals as well as open positions as per my Swing Trading System today. My Swing Trading systems only become active when there's a fear or greed in the market place. The rest of the time, we rest!
Have a great day ahead!