The moment of truth for the bulls is near!
After the massive sell-off yesterday, Nifty continued its descent today also just like I had mentioned in yesterday's Daily Trading Plan…
Well, the Nifty is oversold today but I am expecting it to slide down to the very crucial support zone of 11185-11100 before any kind of a meaningful rally.
Nifty after opening up 51 points, could not hold on to the gains and continued to slide up to 11084 and recovered some lost ground before settling at 11153.65 or 96.9 points lower.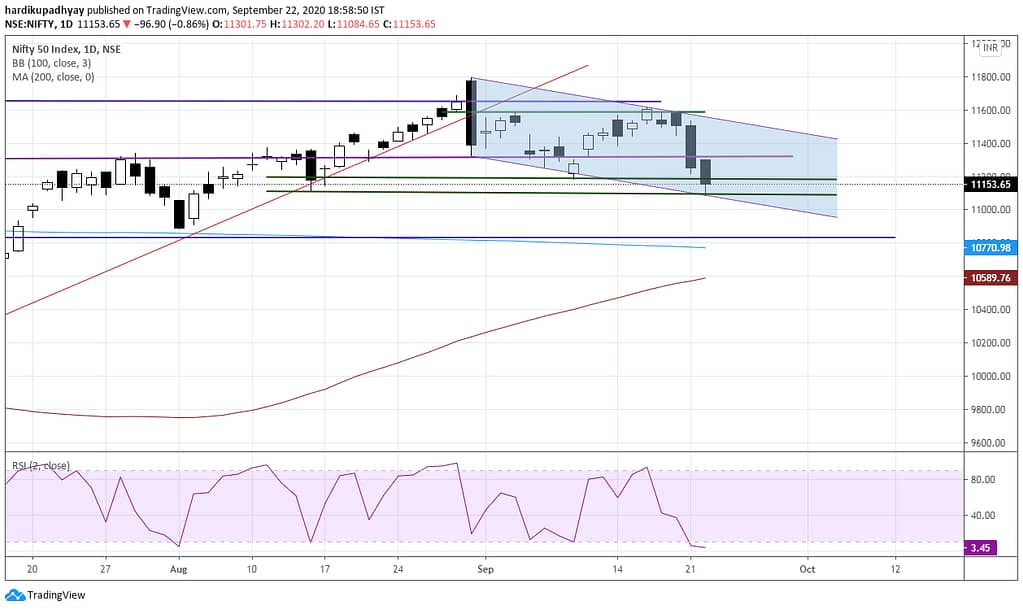 Nifty is extremely oversold near the confluence of multiple important supports, we can expect a bounce-back in a day or two up to 11300-11330 zone. If the markets are able to clear these levels, then the rally can continue up to the downsloping trendline at around 11500 or thereabouts.
Nifty Banks has been the main culprit for the this correction!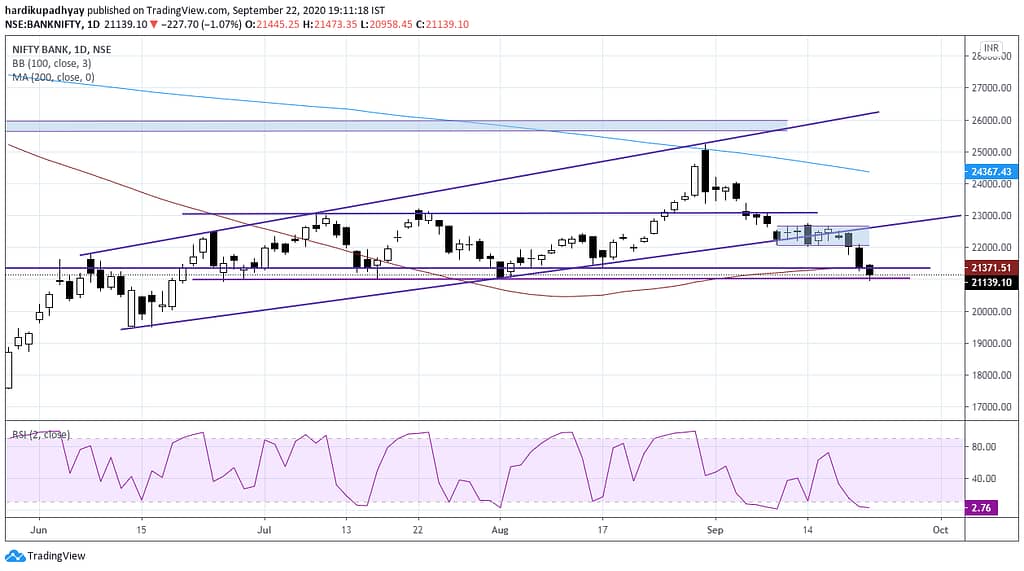 Nifty Bank is also extremely oversold near the very important support level of 21000 which I had indicated yesterday…
Nifty Bank too is oversold near the very crucial support zone of 21350-21000 from where we should see some kind of relief rally.
We should see some bounce back over the next few days!
But keep in mind that it's just a bounce back and not a resumption of the bullish trend!
Here's the list of most oversold stocks as per my Swing Trading Strategy for you to consider buying on an intraday pullback of 2-3%.
Today I had positions in the following stocks as per yesterday's list. I have squared off all the trades with nice profit except for TRENT.
Let's see how the day goes tomorrow!
Have a profitable day!
*** This is not an investment advice and only for information and educational purposes.