A tug of war continues between bulls and bears!
The bulls have been successful in defending the important support zone despite the huge volatility and selling pressure.
Nifty started on a strong footing and rose over 100 points, only to wipe out all the gains in the afternoon.
Nifty at one point was down by 129 points but recovered almost all the losses to settle at 11131.85 or down 21.8 points.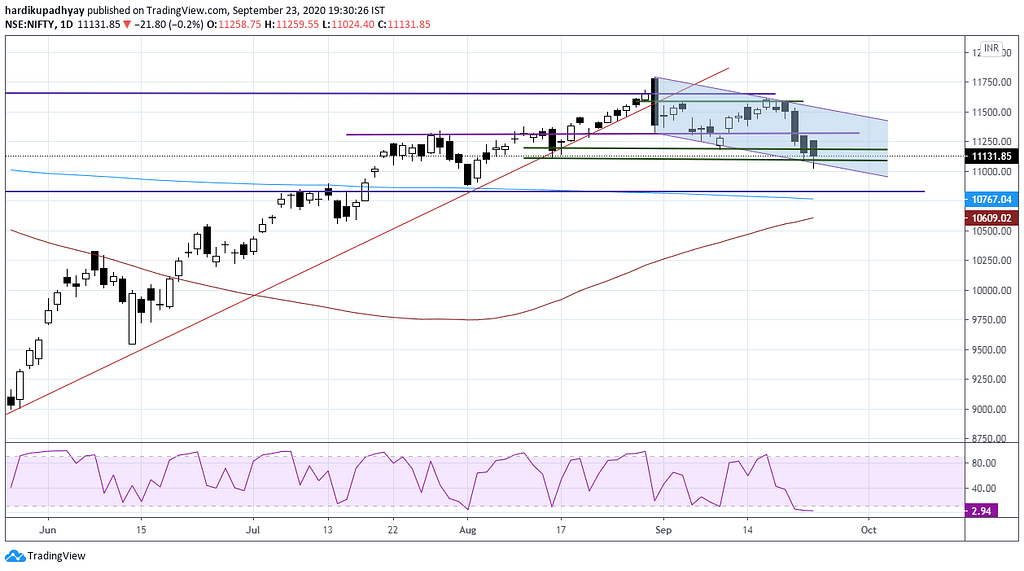 The Nifty remains oversold at an all-important support zone between 11100-11185. I am expecting a bounce-back up to at least 11300-11350 levels.
Nifty Bank on the other hand also remains extremely stretched and has been successful in defending the level of 21000.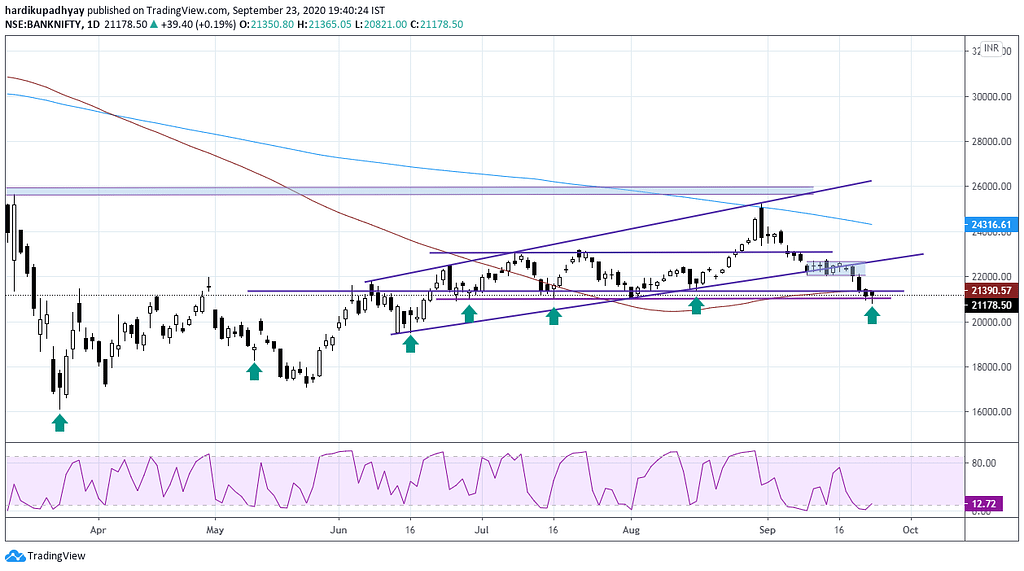 Nifty Bank has chalked out a Hammer candlestick pattern near the crucial support zone. The hammer is one of the most reliable candlestick patterns among many. I have marked some of them in the chart. You can observe what follows after this pattern appears at the support levels.
I am expecting a bounce back in Nifty Bank upto 21750-22000 levels.
Here's the watchlist of the most oversold stocks based on my Swing Trading Strategy. You may enter at the open or at an intraday decline of 2-3% from the previous close.
I have only one open position in Trent at 663.2 which is down over 6% from my entry price. Let's see how it fares over the next few days!
Have a profitable expiry!
*** This is not an investment advice and only for information and educational purposes.