Consolidation times!
After kissing 12000, markets are going through a period of consolidation. Nifty rose just 1.43% for the week while the broader Nifty 500 rose 1.6%.
This week saw more laggards like Realty, Public Sector, Banks, and Metals participating while the IT and Pharma stocks took a breather after substantial rally during the past few months.
My Dual Momentum Strategy is overweight on Pharma, IT, Chemicals which have underperformed for the last two weeks!
Although the DYR Dual Momentum portfolio has held up quite well, It has not been able to make new highs understandably because it's overweight on Pharma, IT, and Chemicals which have underperformed for the last two weeks.
The following is the actual portfolio snapshot…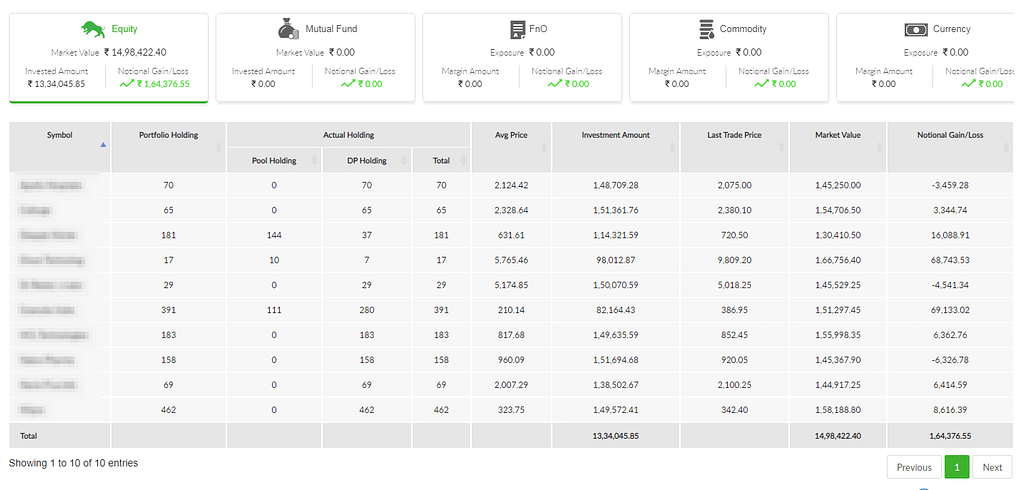 The above is the highly concentrated 10 stock portfolio based on the DYR Dual Momentum Rotational version. The portfolio is still up close to 25.5% since 30/06/2020 on an initial investment of Rs. 1380000.
At the beginning of the month, I had raised around 11% cash in the portfolio expecting volatility during the month of October based on the Big Picture Analysis.
The portfolio is 100% systematic but I allow for some discretion as to the overall portfolio position sizing.
Let's hope the strong performance continues!
Have a great weekend!