It was a Good Friday for the bulls!
I had mentioned in my previous issue of the Daily Trading Plan…
We could expect to see some relief rally from the extreme oversold levels to the 11000-11200 zone!
Nifty on Friday opened up and remained strong throughout the day! Nifty rose by 244 points to close the day at 11050.25 but declined by 3.95% for the week.
So what's the view going forward?
Let's find out…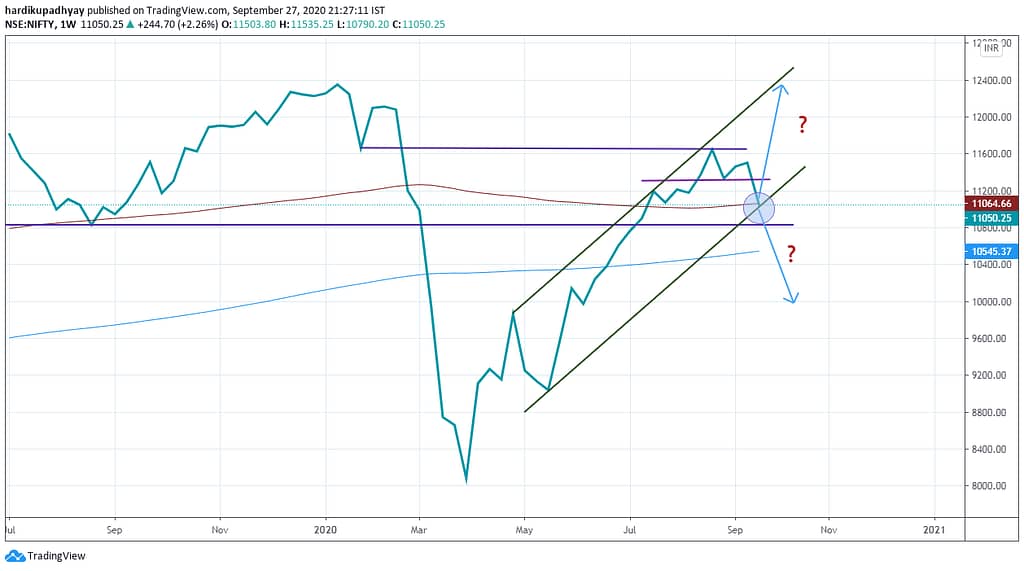 Nifty is at a do or die situation!
As you can see in the weekly chart of Nifty, it has just tested it's 100 weeks MA (Red) at 11064 and found support at the rising channel.
While it's also true that we have made a lower top!
I can say with a fair bit of conviction that the bullish argument will seriously be challenged if we go down below 10800 levels again.
For now, we might rally up to the 11185-11200 zone before testing the recent lows again.
The next few weeks are important!
What's with Nifty bank?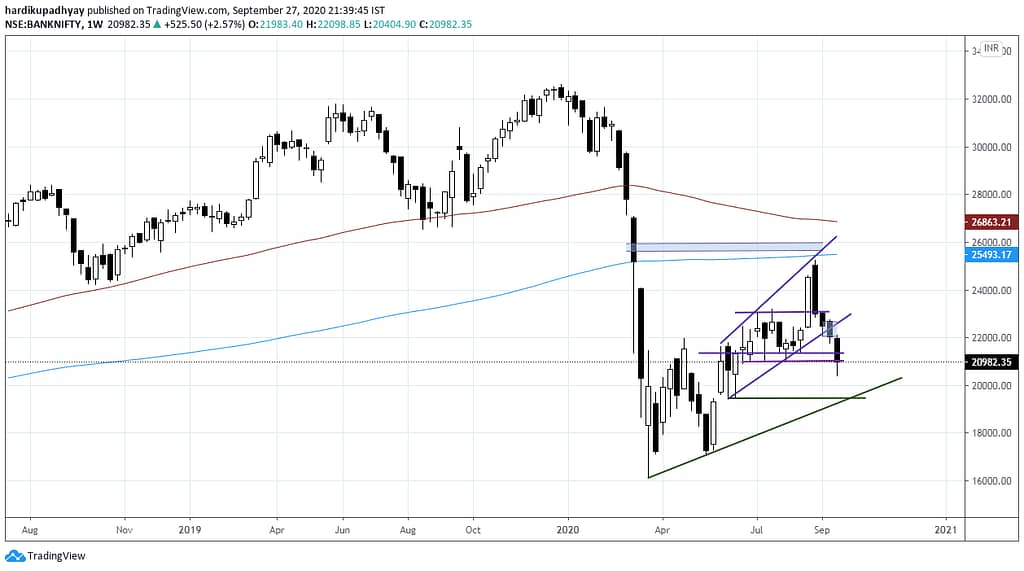 Well, Nifty Bank remains weak which can spoil the party for Nifty!
Nifty Bank is likely to slide down to 19500 but before that, we might test 100 Day average placed at 21413.
We still have 3 days to go for the September month to end.
Let's see how thing pan out!
There are no signals and open positions as per my Swing Trading Strategy.
While you are here, you might wanna check out the performance of my strategies for the week ended on 25/09/2020.
Have a great week ahead!