A week that was!
Last week was tough for the markets as the Nifty declined by 3.95% while the Nifty 500 by 4.22%.
The selling was broad and across the board!
The thing with the markets is that they take the stairs up and the elevator down!
But that's the way it is!
No wonder the DYR Dual Momentum strategies saw drawdowns but the DYR Mean Reversion Strategy set-off some of the losses. As I had explained earlier that my mean reversion strategies perform best in corrective, sideways, or volatile markets!
They provide the necessary diversification to the core momentum portfolios which works best in up trending markets but goes through a drawdown in sideways or corrective market phases.
That's the power of combining mean reversion with momentum which I call the Hybrid Approach!
Here's the real-time performance of the Hybrid Strategy since 30/06/2020.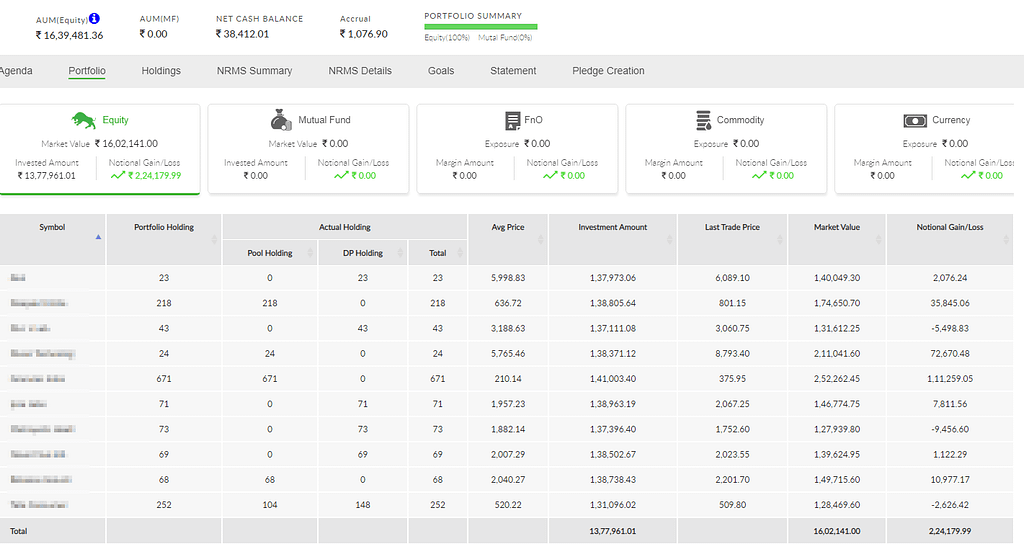 The real-time portfolio returns remain healthy at around 19%. The Hybrid Portfolio saw a drawdown of around 3.5% from the last week which is in line with the markets!
Let's see how the strategies perform going forward!
Have a great weekend!
P.S: The usual performance capsule of the DYR Strategies is not available this week as there's some issue going on with the data vendor! It will be back soon!