Market Outlook:
Bulls are badly bruised but not out yet!
It was a one-way street for Nifty this week. Nifty started off on a weak footing and declined all through the week. Friday saw a massive movement of 438 points where Nifty initially fell upto 14350, completely recovered, and closed in green at 14744.
I had warned my readers in the previous issue to be extremely cautious!
Anyway, what's in store for us going forward?
Let's find out!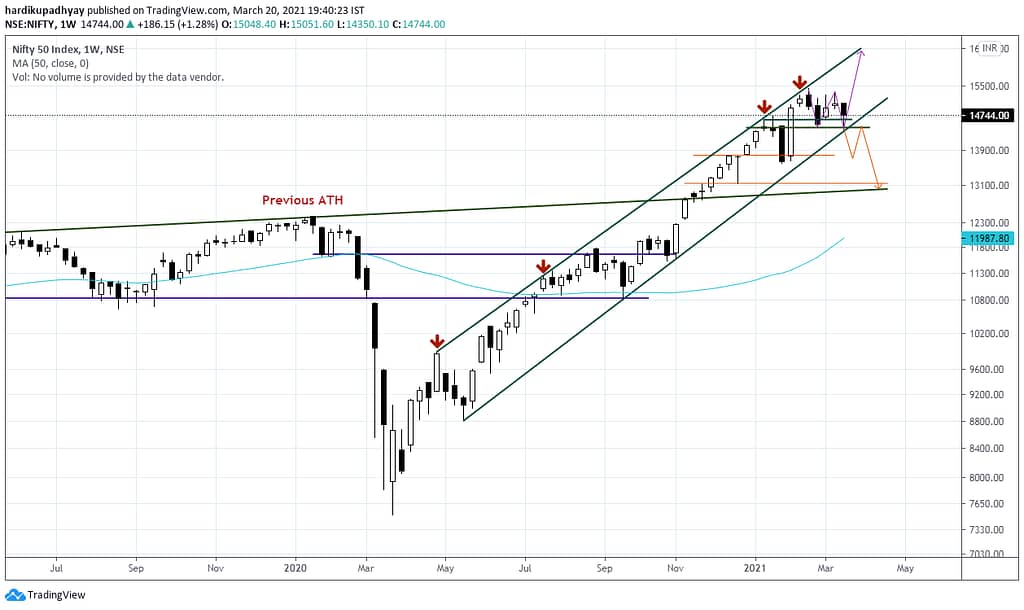 Nifty smartly bounced back taking support at the lower trendline and so far defended the levels of 14433.7-14529.
It's still stuck in a broader range between 14350-15431. Break on either side will determine the future trend for the markets.
The two possibilities discussed in my previous piece still remains valid.
Let's see how the next few weeks unfolds!
The outlook is still cautious!
Here's the real-time snapshot of the actual 10 stock model portfolio established based on the DYR Hybrid Strategy. The Hybrid Strategy is the combination of Dual Momentum Monthly Rotational Strategy and Mean Reversion Long/Short strategies applied together.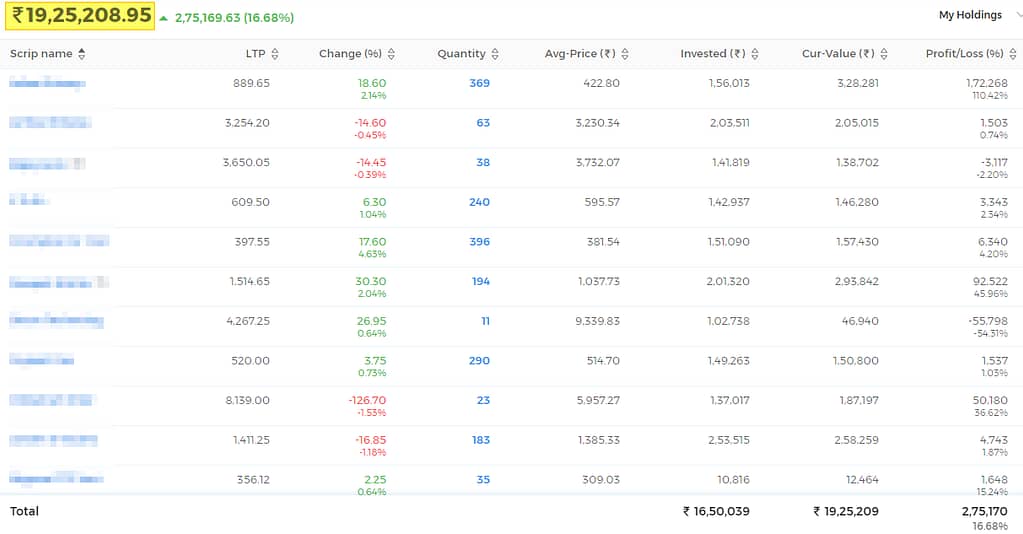 Despite the 7% fall in Nifty from ATH, The Hybrid Model Portfolio is still standing strong near the all-time highs.
The portfolio equity at the end of the week stands slightly lower than the previous week at Rs. 22,42,829.38. Overall, the portfolio returns stand solid at 56.84% on a total investment of Rs. 14.3 lakhs since 30/06/2020.
In the above statements, the total equity is showing only 20,55,070.63 (1925208.95+129861.68) because it's not yet accounting for the split in Dixon Technologies. BTW, Dixon Technologies hit a new all-time high this week & is up over 270% from my initial purchase price.
Let's see how do over the next week!
Have a great weekend!