It was another week of range bound movement in the markets!
Nifty closed up 1.73% while Nifty 500 closed up 2.27%.
My DYR Dual Momentum portfolio is overweight on Pharma followed by IT. Both the sectors together weight 50% of my portfolio and both the sectors were subdued during the week.
The Rotational Version of the strategy has risen by 1.77 % during the week while the Trend Following version has added 1.27% over the week.
Here's how the overall performance of the DYR Strategies looks like since June 30, 2020.

All the strategies have improved the performance over the past week.
Here's the snapshot of the actual portfolio where I apply the DYR Dual Momentum Rotational strategy along with Mean Reversion strategies. Momentum along with Mena Reversion can provide excellent diversification benefits and improves my risk-adjusted returns. I call the combination as the Hybrid Approach.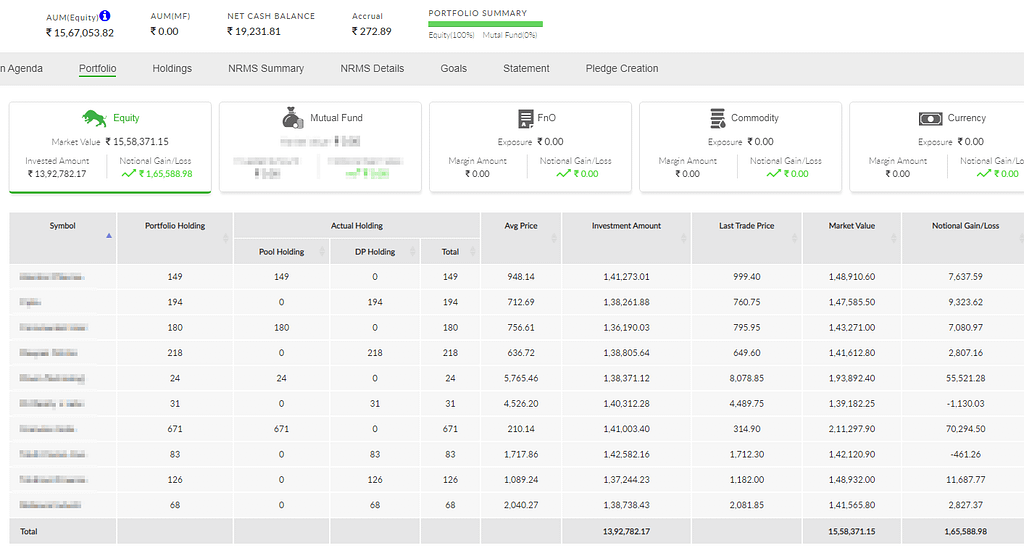 The real time portfolio is up around 13.27% since June 30, 2020.
So far the performance has been satisfactory!
Let's see how the portfolio holds up going forward!
If you want to receive free market commentary and daily watchlist of stocks according to my Mean Reversion strategies, do check out the Daily Game Plan!
Wish you all a Happy Ganesh Chaturthi!