Market Outlook:
Markets are in consolidation mode!
Nifty after the mayhem on the last Friday, had completely wiped off the losses but gave up some gains in the last two days of the week.
Nifty rose 2.81% for the week while Nifty 500 rose by 2.94%.
During the week, Nifty Media, Nifty Commodities, IT & Auto shone along with small & mid-cap indices. PSU Banks, BankNifty, Metals, Pharma were laggards for the week.
So what's the outlook for the markets going forward?
Let's find out!
As I had asserted in my previous piece that…
It's a simple fact that in a very strong bullish trend, any pullback is usually arrested around the previous peak!
Well, Nifty jus did that!
As you can see in the line chart of Nifty, it bounced off from around 14433.7 level.
Now, if Nifty turns down from here and breaks 14433.7, that would really be a cause of concern as it would form a lower top and a lower bottom.
Next few weeks will be very crucial to observe!
The outlook remains cautious!
Here's the real-time snapshot of the actual 10 stock model portfolio established based on the DYR Hybrid Strategy. The Hybrid Strategy is the combination of Dual Momentum Monthly Rotational Strategy and Mean Reversion Long/Short strategies applied together.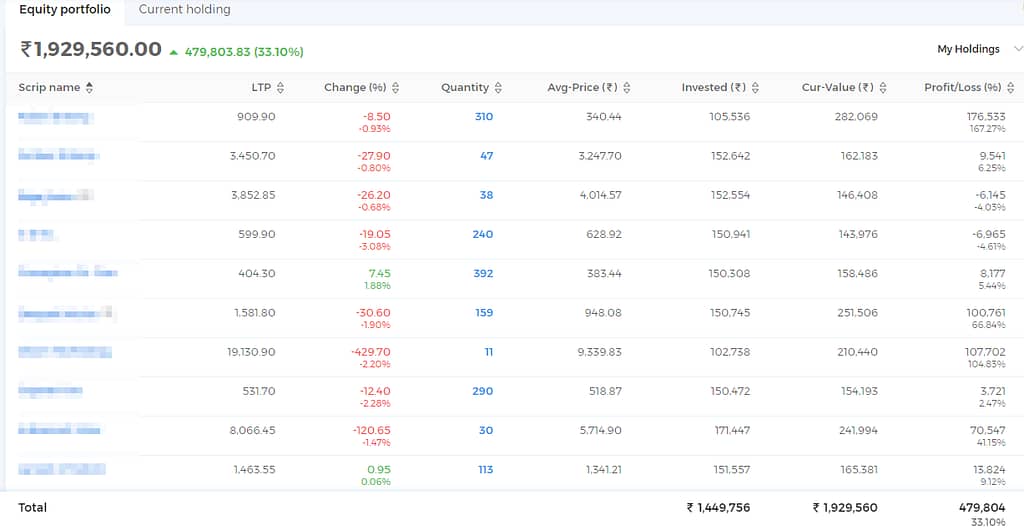 The portfolio equity stands at an all-time high at Rs. 22,45,924.72 (19,29,560 + 3,16,364.72). Overall, the Hybrid Model Portfolio return stands solid at 62.75% since inception on 30/06/2020.
Markets have been kind so far!
Let's see how we perform going forward!
Have a great weekend!